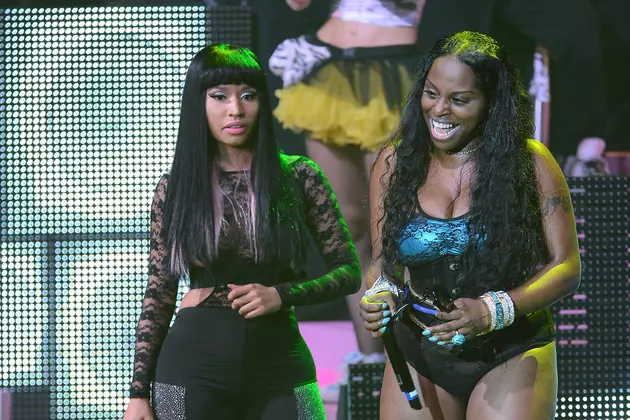 Nicki Minaj Says Foxy Brown Is the Only Rapper She Competes With
Larry Busacca, Getty Images
Nicki Minaj has been compared to many female MCs throughout her already-storied rap career, but in her mind, she's only been competing with one—the legendary Foxy Brown, who celebrated her 39th birthday just yesterday. For the occasion, Nicki used her Instagram account to send a shout out to the fearsome Brooklyn MC.
"I may have never even started rapping if it wasn't for her," Nicki begins in the caption for her post, which includes an image of Foxy. "KING FOX. Her flow & delivery is still unmatched. You can't listen to me w/o hearing her influence. She's still the only thing I compete w/when it comes to precision of flow, delivery & execution. Trini QUEEN 🇹🇹 Happy Birthday my love @foxybrown."
Of course, this is just the latest entry into what's been a continual love fest between the two rap legends. Back in 2012, Nicki called Foxy "the most influential female rapper." Last fall, Foxy gave Nicki props for literally bowing down to Lauryn Hill backstage at the Tidal X 10/15 show.
"I Laugh When They Say She Never Gives It Up To The "GREATS" Cuz She's Humbly Bowed To Both #LBOOGIE (My Fav) & #FOXBOOGIE Publicly!" Foxy wrote in her reposting of the video. "Maybe Y'all Mad Bitches Just Aren't Who She Considers "The Bar" (FB Lingo lol)."
Take a look at Nicki's post dedicated to Foxy just below.
See Photos of Nicki Minaj's Different Looks Over the Years