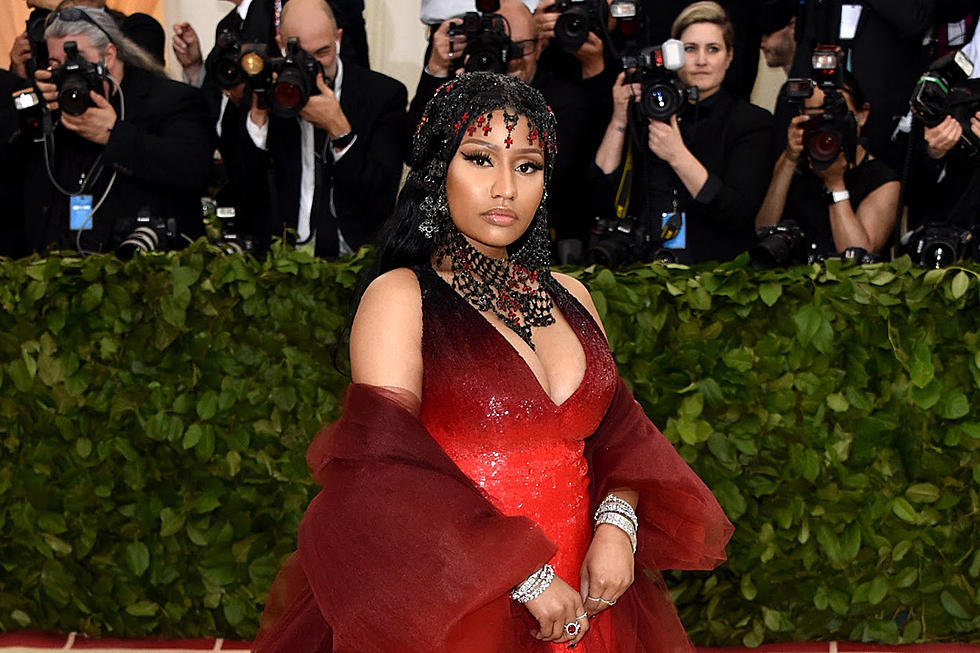 Nicki Minaj Pushes Back 'Queen' Album Release Date
Neilson Barnard , Getty Images
Nicki Minaj may have given us two new songs already, but it looks like there will be a longer wait for her forthcoming Queen album. Today (May 24), the "Chun-Li" rapper announced that her anticipated studio LP will be pushed back from its original June 15 release date to the end of summer.
During an Instagram Live session, the New York hitmaker reveals that she is delaying the release of her album to Aug. 10, but won't leave fans disappointed for the original June date. Nicki says that she will be giving her supporters three different surprises between June 11 and June 15, one of them being the album artwork.
While the Barbz may be sad to wait for another Nicki project, she guarantees them that she is working to make the album perfect. She also implies that there may be issues with her label, some of the beats on the LP, as well as making the features as flawless as possible.
"I refuse to give y'all half ass," she explains. "The label can't accept that."
Regardless of the set back, Minaj does assure fans that the tour she previously announced would not be effected by the album delay, and claims that it will still be kicking off sometime at the beginning of September.
Stay tuned for more updates on Nicki Minaj's album as details arise.
See Photos of Nicki Minaj's Different Looks Over the Years