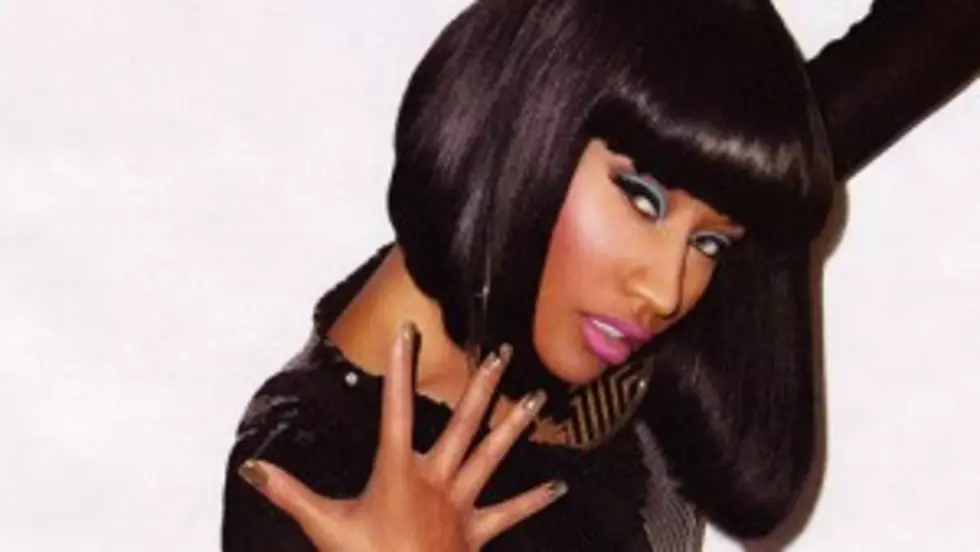 Nicki Minaj Named Billboard's Rising Star of 2011
Nicki Minaj has reached yet another milestone in her blooming career.
The Harajuku Barbie has been named the Rising Star of 2011 by Billboard Magazine and will be presented with her award during this year's Women in Music luncheon to be held in New York City on Friday, December 2. Minaj joins Taylor Swift, who was named Billboard's Woman of the Year for the sixth annual event.
"I am deeply honored to be recognized by Billboard," Minaj said in a statement. "My nation of Barbz and I have come a mighty long way; yet we are nowhere close to where God will take us. Sit back and enjoy the ride."
Bill Werde, Billboard's editorial director, added that Nicki "has established herself as a force in hip-hop and pop music, and we're thrilled to recognize her accomplishments over the past year by honoring her as this year's Rising Star. Her unique style and powerful sound will undoubtedly lead to a long and lustrous career, and we look forward to seeing where she goes and what she does next."
Since releasing her full-length debut album, Pink Friday, last November, the Young Money princess has released a slew of chart hits, toured and performed on some of the most prized stages and launched her own MAC lipstick, most recently becoming the face of the make-up line's latest campaign, among many other achievements. Just last weekend, Nicki Nick snagged a pair of American Music Awards, including Favorite Rap/Hip-Hop Artist and Favorite Rap/Hip-Hop Album.
The Billboard announcement comes days after Nicki Minaj revealed via Twitter that her sophomore set, Pink Friday: Roman Reloaded, will be released on Valentine's Day.
With the Rising Star honor under her belt, Minaj now joins a group of exceptional women that have been awarded the award in the past, including Jazmine Sullivan (2010), Lady Gaga (2009) and Colbie Caillat (2008). Tune in on Friday, December 2, for a wrap-up of the annual event.—Gina Montana