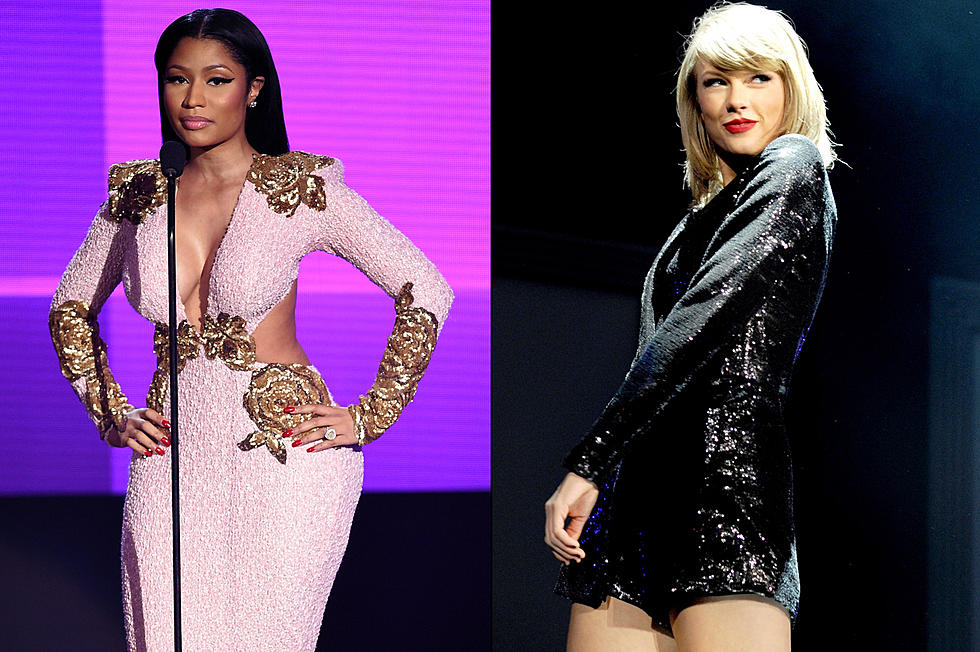 Nicki Minaj Has Now Had More Songs on the Billboard Hot 100 Than Taylor Swift
Kevin Winter / Shirlaine Forrest, Getty Images
Nicki Minaj scored her 70th track on the Billboard Hot 100, breaking a tie she had with pop star Taylor Swift. Nicki's "Black Barbies," her version of Rae Sremmurd's hit single "Black Beatles," debuted at No. 65 on the latest chart to help the rapper achieve this honor.
The legendary Aretha Franklin is the only woman with more songs to crack Hot 100 chart, clocking in at 73. With Nicki still having plenty of time left in her career, it seems inevitable that she will also surpass Franklin in the years to come.
Outside of the music industry, Nicki recently got into the mobile gaming business. The Queens rapper launched her Nicki Minaj: The Empire game as part of her birthday celebration.
"This year for my birthday I'm giving my fans the most incredible gift ever," she wrote on Instagram. "You'll get to create your own Rap Empire where you can record yourself rapping on the same track as me. I can't contain my excitement about this GAME/APP. We've been working on it for a long time. You're going to FALL IN LOVE with it."
Nicki also put out a new song called "Ain't Gone Do It," which is available for free to anyone who downloads her new game. The song is a leftover from The Pinkprint album and leaves some empty space for players to add their own verse to the track.
11 Moments Rappers Were Good to Their Fans