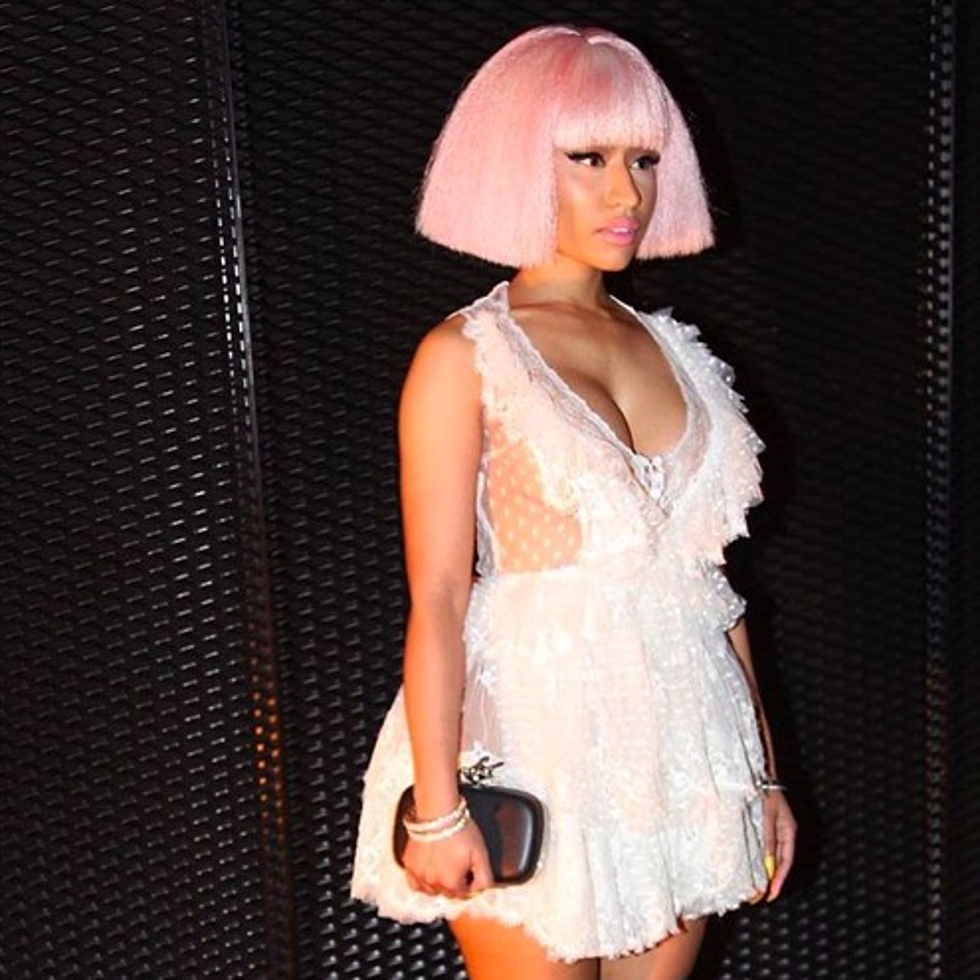 Nicki Minaj Freestyles Over Rae Sremmurd's "Black Beatles" for "Black Barbies"
YMCMB/Republic
Update (Nov. 30, 9:15 a.m.):
Nicki has now released a mixed, mastered and extended version of her "Black Barbies" track. You can listen to it on Tidal, iTunes now or Spotify now.
"Why? Cuz 2 Lil black kids got the NUMBER 1 RECORD IN THE COUNTRY & I'm soooooo happy for Mike Will," she wrote. "Now ✅ that! *my baby Phaedra voice* 💟🎀 #SremmLife #MikeWillMadeIt Guwop on the nmbr one record in the country."
The YMCMB artists touched on a lot of subjects on the record but none more timely than the recent election. "Island girl, Donald Trump want me go home," she raps. "Still pull up with my wrist looking like a snow cone."
The rhymes don't end there, "Sativa so strong I'm not blinkin'/What in the world was I thinkin'?/New day, new money to be made/New things for them to imitate/I'm a fukin' black barbie/Pretty face, perfect body/Pink seats in the 'Rari."
See 20 Great Albums From Female Rappers Over the Years