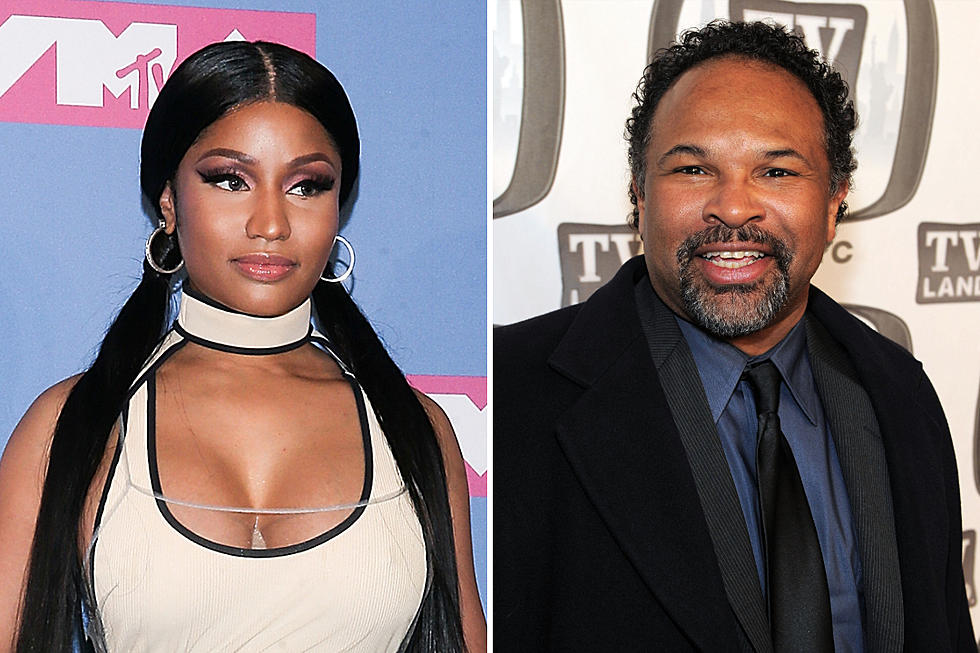 Nicki Minaj Donates $25,000 to Former 'The Cosby Show' Actor Geoffrey Owens
Paul Zimmerman/Larry Busacca, Getty Images (2)
It appears Nicki Minaj has made good on her promise to donate $25,000 to former The Cosby Show actor Geoffrey Owens after he was publicly shamed for being discovered working at a New Jersey Trader Joe's grocery store earlier this summer. In turn, he's donated the money to charity, according to a Sept. 25 report from TMZ.
Nicki first promised the gift during the rousing Sept. 6 episode of her Beats 1 Radio show Queen Radio that she would gift the hefty chunk of change to the former actor because he is a "whole fucking legend in these streets."
However, reports circulated a week later that the money hadn't made its way to Owens yet, and many blasted Minaj for the seemingly empty promise. Evidently, the "Barbie Dreams" rapper ended up getting the $25,000 to Owens, who instead has decided to contribute the money to the Actor's Fund. The organization supports entertainment workers both on and off-screen. Owens reportedly made the donation in the name of Earle Hyman, who played his father Russell on The Cosby Show.
"I would like to give this donation of 25k to the Actor's Fund in memory of the late, great Earle Hyman, who lived his last many years and died at the Actors' Home, (funded and run by the Actor's Fund). I am extremely grateful to Nicki Minaj for enabling struggling actors to continue pursuing their dreams," Owens told TMZ.
Fortunately for the former actor, his embarrassing public exposure led to an outpour of love and support from the entertainment community and he was subsequently offered an acting role on Tyler Perry's show The Haves and the Have Nots.
Nicki reportedly responded to TMZ expressing her support of his decision to use the money for philanthropy. "I'm happy to be a part of a great cause. I wish Geoffrey much success and want him to know how loved he is. Rest in Peace to Earle Hyman," she said.
See Photos of Nicki Minaj's Different Looks Over the Years