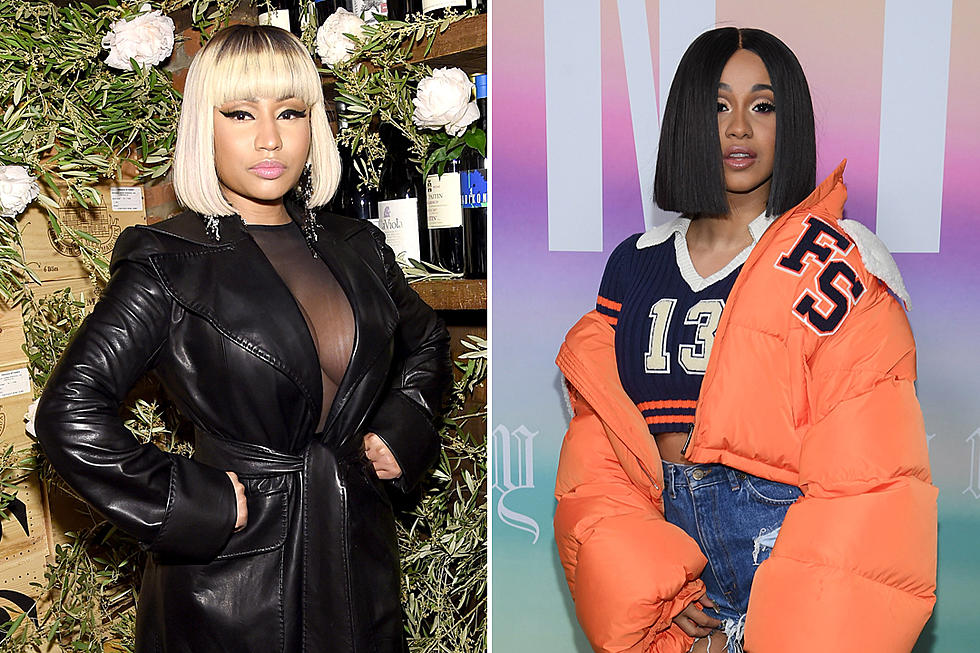 Nicki Minaj Didn't Know She and Cardi B Had Any Issues With Each Other
Jamie McCarthy/Dimitrios Kambouris, Getty Images (2)
Nicki Minaj and Cardi B aren't exactly beefing but if the two New York rappers have a problem with each other, Nicki is unaware of it.
During a recent interview with Ebro Darden on Beats 1 on Thursday (Aug. 16), Minaj opened up about the relationship between the two and said she didn't know of any issues the two have with each other.
"I didn't know Cardi and I had an issue, but I guess we do, since you and other people are saying it," the Queen rapper said. "To me, she may have taken an issue to things that I've said but I'm not going to bite my tongue. You've got to have thick skin. People talk shit about me all the time. You can't expect to be liked and loved all the time. Give me a break."
Fans also think Nicki is taking shots at Cardi on "Ganja Burn" when she raps, "They done went to witch doctors to bury the Barbie/But I double back, kill bitches, bury the body." According to many listeners, the "bury the body" part sounds like "bury the Bardi," Cardi's nickname.
Elsewhere during the Beats 1 interview, Nicki discussed the meaning behind "Ganja Burn" and how the song affected her. "You define yourself by how well your man is doing and your man can be humiliating you, as opposed to you getting yourself right and knowing your self worth," she said. "That is so important. That's what 'Ganja Burn' is about."
Check out Nicki Minaj's interview on Beats 1 below.
See Photos of Nicki Minaj's Different Looks Over the Years