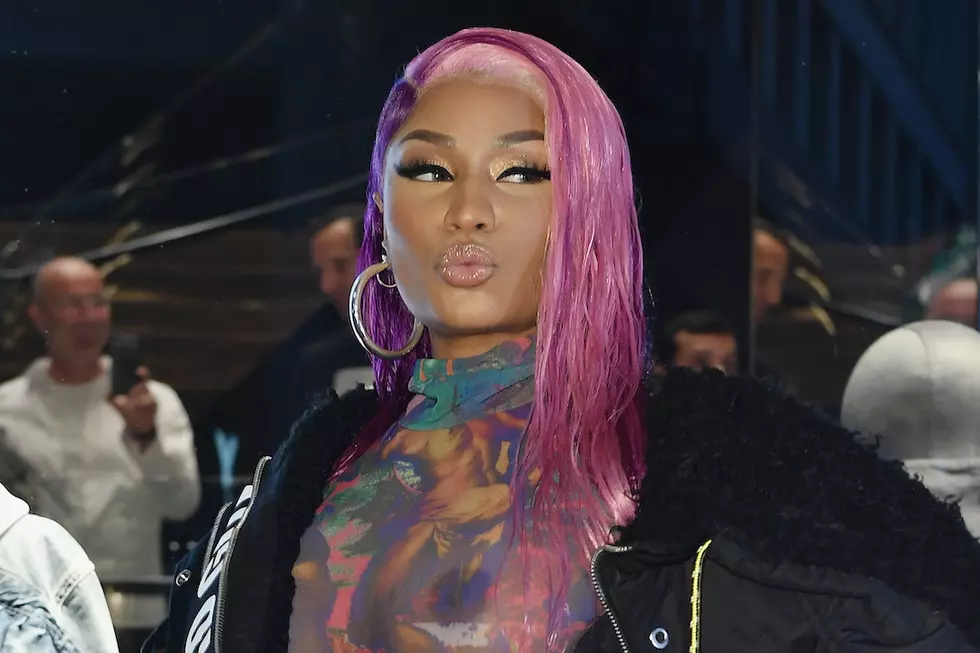 Nicki Minaj Defends Her Boyfriend Despite Criminal History
Jacopo Raule, Getty Images
Nicki Minaj has a real bad boy on her hands and it doesn't bother her.
On Friday (Dec. 14), Minaj caught wind of TMZ putting her boyfriend's criminal history on front street and blasted the website. The "Good Form" rapper went on Instagram story and defended Petty's prison violations.
"TMZ, y'all can post these til ur blue in the face," she wrote. "No one on God's earth is perfect. Oh, I forgot - y'all have never sinned; nor have your loved ones. Heard you."
While fans are still reeling over the fact that the Queen rhymer's new boyfriend Kenneth "Zoo" Petty is a registered sex offender, TMZ has uncovered that her boo also has a long disciplinary history in prison as well.
According to the outlet, Petty was written up 18 times for disciplinary infractions while serving time for a manslaughter conviction from 2006 to 2013 in New York. Among some of his violations include five violations for disobeying a direct order and two violent conduct violations in 2010 for threats and fighting.
In 2009, he was hit with nine separate violations and had to do four months in solitary confinement as punishment. He also received a violation for creating a disturbance just one day after entering the prison.
Apparently whenever Petty was cited for bad behavior, he would mostly lose his recreation, phone and commissary privileges.
As we previously reported, Nicki's boyfriend was convicted of first degree rape of a 16-year-old back in 1995. Petty served almost four years for that crime and then in 2006 was sentenced to prison for a manslaughter conviction.
In response to her boyfriend's extensive criminal history, Nicki went on Twitter and wrote, "I love making you mad. Everyone on social media is now a psychic. They not only tell the future, but the past too. They are your judge, jury & executioner. I never meet these perfect [people] in real life tho. They exist only on social media."
Check out Nicki Minaj's latest response to her boyfriend's prison violations below.
See Photos of Nicki Minaj's Different Looks Over the Years