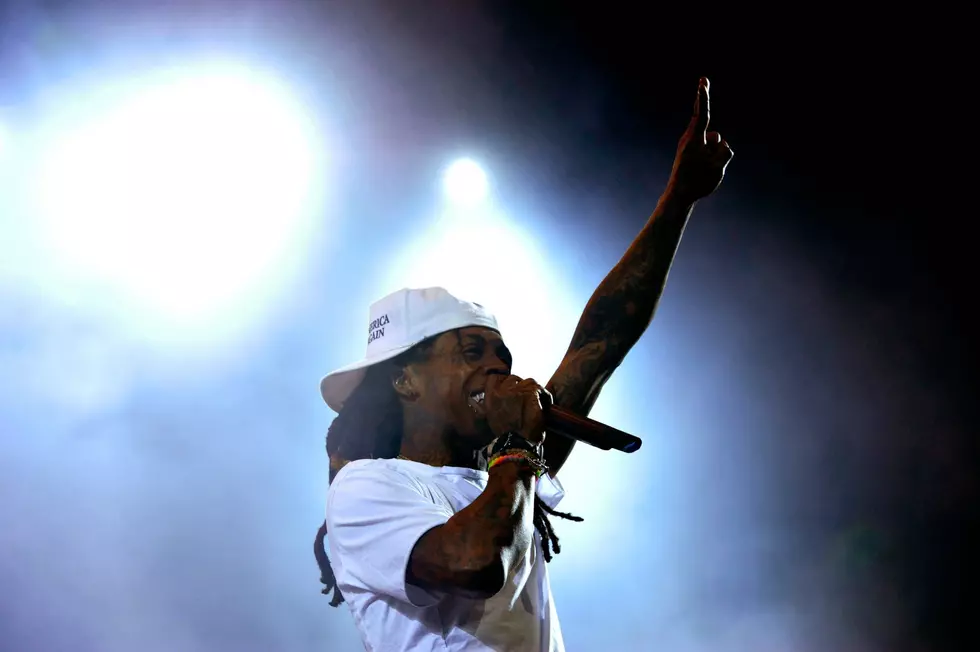 Nicki Minaj Crashes Lil Wayne's Interview on 'NFL Gameday'
Michael Tullberg, Getty Images
If you've followed the careers of Lil Wayne, Drake and Nicki Minaj, you know that Young Money doesn't look like the unified force it was some seven years ago. Between Weezy's feud with Birdman and Drizzy's beef with Nicki's ex-boyfriend Meek Mill, it's hard not to wonder if YMCMB will ever be the same. On Sunday (Jan. 8), Weezy gave fans a sliver of hope.
During an appearance on NFL Network's GameDay, Weezy seemed to hint at his involvement with projects from Drizzy and Nicki. "What should we do in the first quarter, what should we do in the second quarter," Weezy said in the interview, using a football metaphor to describe his Young Money fam. He continued, "We get into a tight situation, what should we do? And you already know I got my key players—I got my Nicki's, I got my Drizzy's so we gon' be alright. I got my Nicki right here." At that exact moment, the The Pinkprint artist shows up on screen and gives Weezy a hug as they smile for the camera.
Does Weezy's brief interview and Nicki's surprise appearance mean we're getting some new Young Money collaborations in the near future? He didn't say enough for us to come to that conclusion, but now that Nicki's no longer with Meek, it would be easier for her and Drizzy to hop on a track. We'll just have to wait and see.
In other Nicki-related news, the reason for her breakup with Meek Mill might have just been revealed. According to TMZ, the two rappers got into a massive argument while on vacation a while back. Nicki felt like Meek was spending too much time with his Dreamchaser friends and not enough time on her.
133 Rapper-Launched Record Labels From the Past and Present