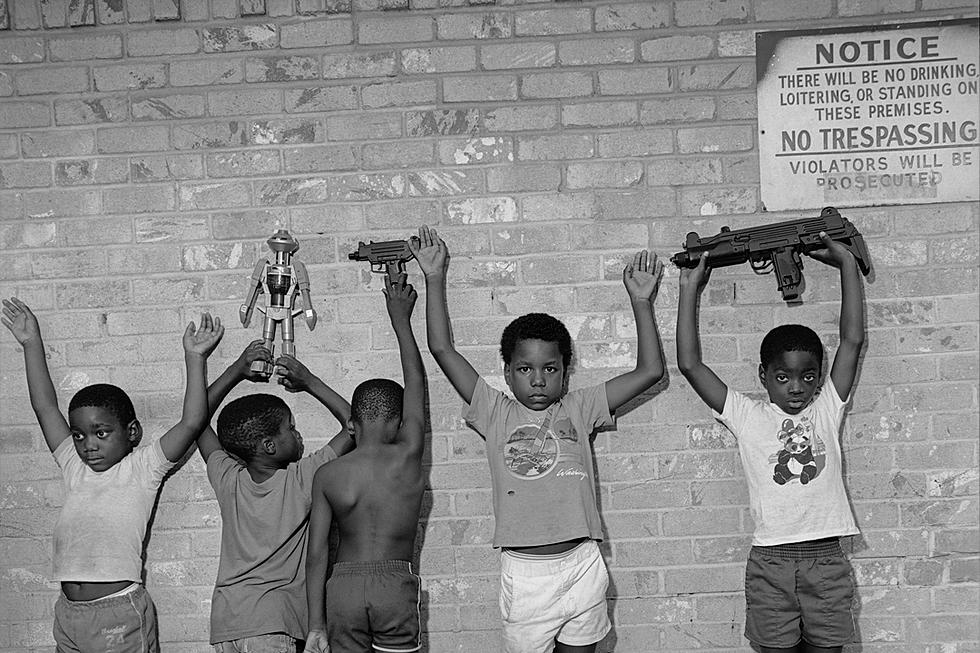 Nas Releases 'Nasir' Album
Mass Appeal / Def Jam
All the "Nas Album Done" talk is finally over, because Nas' album is actually done. For real this time. On Friday (June 15), Esco delivers his 11th solo studio album, Nasir.
Then, out of nowhere, Kanye West let the cat out of the bag about Nas' release date and also revealed he would be producing the album in April. Funny thing is, all the while, Nas remained mum. He did, however, ink a distribution deal for his Mass Appeal Records with Universal Music Group ahead of the release, which gives Mass Appeal access to UMG's marketing and promotion teams. Nasir serves as the first release as part of the new partnership. Now, the silence is over.
Nasir continues the G.O.O.D. Music mantra of only having seven tracks, which he debuted during a listening party under the Queensboro Bridge in New York City on Thursday night (June 14). Singer 070 Shake, who recently appeared on both Kanye's Ye album and his joint LP with Kid Cudi, Kids See Ghosts, appears on "Not for Radio." Comedy legend Richard Pryor adds a bit to "Cop Shot the Kid" before Yeezy also makes use of a Slick Rick sample on the track, flipping "A Children's Story" for the song's chorus. Nas also taps The-Dream, Tony Williams and Diddy (as Puff Daddy) for features.
Initially, the album was only available on Tidal, but the final product is now officially available at all digital service providers. It's hard to believe it's been six years since Nas put out his last album. But here we are, in 2018, still being blessed by his new music.
Listen to Nas' new Nasir album below.
Nas' Nasir Album Tracklist
1. "Not for Radio" featuring Puff Daddy and 070 Shake
2. "Cop Shot the Kid"
3. "White Label"
4. "Bonjour" featuring Tony Williams
5. "Everything" featuring The-Dream
6. "Adam and Eve" featuring The-Dream
7. "Simple Things"
See New Music Releases for June 2018
See New Music Releases for June 2018