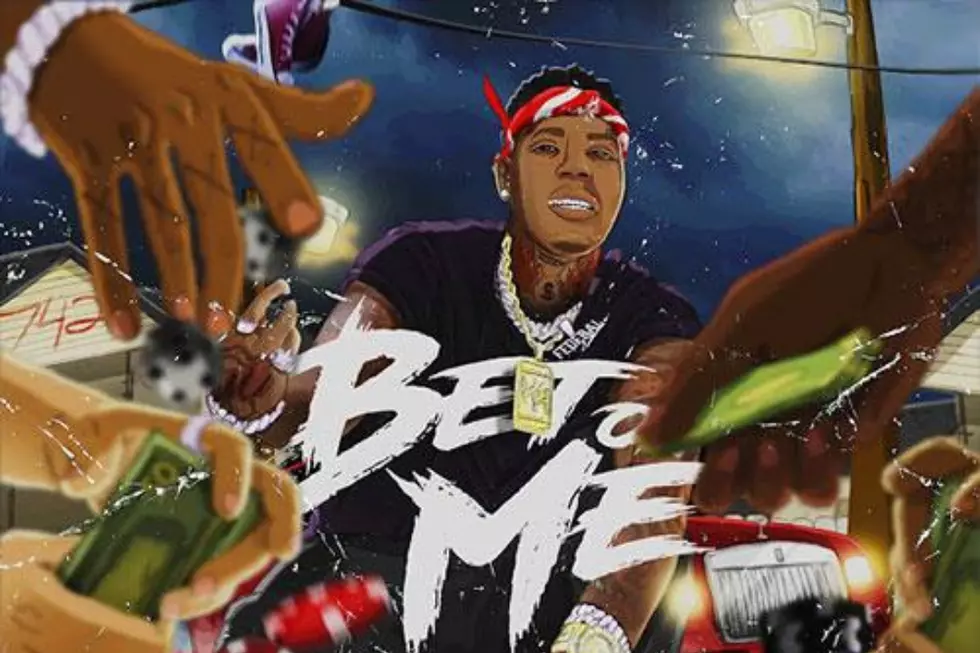 Moneybagg Yo 'Bet On Me' EP: Young Thug, Lil Baby and Gunna Contribute
N-Less Entertainment, LLC / Interscope Records
After making fans wait an extra week, Moneybagg Yo released his new EP Bet on Me today (Aug. 3).
The final project differs slightly from the tracklist originally teased by the Memphis rapper on July 24. YoungBoy Never Broke Again, with whom Moneybagg partnered on the November mixtape Fed Baby's, was unfortunately cut from the song "Exactly," while two new songs were added: "Point Made" and the Young Thug-featuring "Buss Down."
Fellow Tennessee phenom Tay Keith—who laced today's other big release, Travis Scott's Astroworld—helped produce five of the nine tracks. Turbo, Javar, Denaro Love, DMAcTooBangin, ATL Jacob and DrumGod also contributed production.
The project is Moneybagg's fourth extended release since signing a distribution deal with Interscope in 2017. His February mixtape 2 Heartless peaked at No. 16 on the Billboard 200, lending Yo his second Top 20 solo project after Federal 3X hit No. 5 last September.
More recently, he's dropped music videos for the 2 Heartless track "Bigg Facts" and "Mandatory Drug Test" with Thugga. You can listen to the new album below, where you'll also find the tracklist and production credits.
Moneybagg Yo's Bet On Me Tracklist
1. "Dice Game" (Produced by Tay Keith)
2. "Rush Hour" (Produced by Tay Keith)
3. "Wat U On" featuring Gunna (Produced by Turbo, Javar, Denaro Love, Tay Keith)
4. "Exactly" (Produced by DMacTooTangin, Tay Keith)
5. "Luv Cycle" (Produced by Javar)
6. "No Cutt" featuring Lil Baby (Produced by DrumGod)
7. "Correct Me" (Produced by Tay Keith)
8. "Buss Down" featuring Young Thug (Produced by ATL Jacob)
9. "Point Made" (Produced by Javar, DrumGod)
63 Hip-Hop Artists Who've Gone Gold in 2018