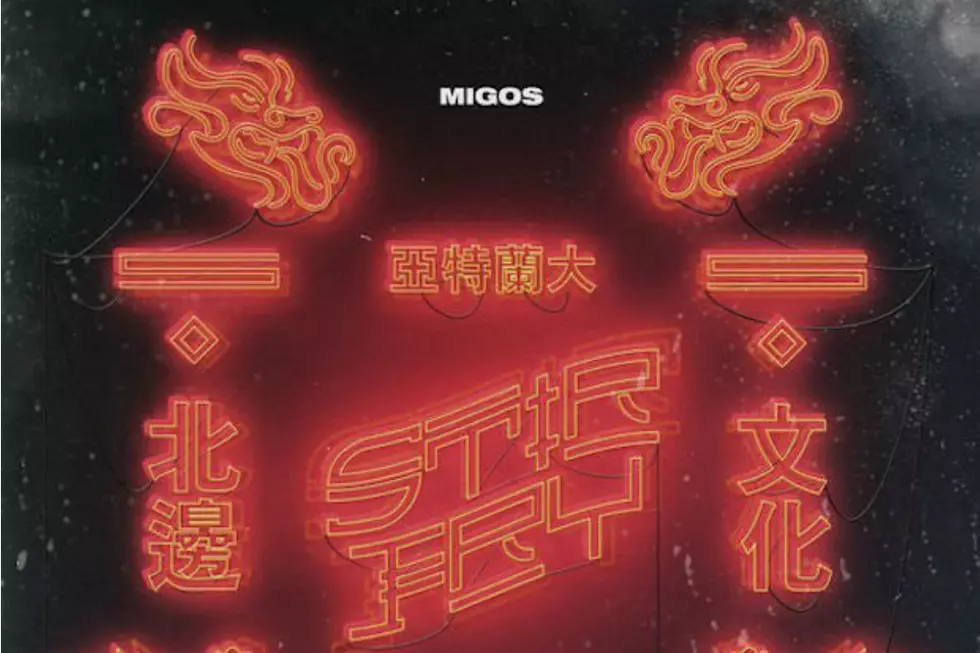 Migos and Pharrell Connect for New Song "Stir Fry"
Quality Control Music / Motown
After months upon months of speculation, it appears that Migos' Culture 2 is coming very soon. The latest sign arrives in the form of "Stir Fry," the Pharrell-produced new single from the Georgia rap trio.
"Stir Fry" mixes Migos' trap aesthetics with the elastic bounce of Skateboard P production. It sounds as interesting as it looks on paper. The lyrics on the song find Quavo, Offset and Takeoff comparing the wrist whipping/twisting you'd do to cook coke with the kind you'd use to whip up some stir-fry. You had to see that one coming, right?
"Dance with my dogs in the nighttime (wroof)/Trap nigga with the chickens like Popeye's (Popeye's)/Money changin' colors like tie-dye (tie-dye)/I'm just tryna get it, I ain't tryna die (no)/She got a big ol' onion booty, make the world cry (cry)/In the kitchen, wrist twistin' like a stir fry (whip it)," Quavo spits on the first verse of the track.
"Stir Fry" is the second single off Migos' forthcoming new album. The first was "MotorSport," a Nicki Minaj and Cardi B-assisted banger that eventually found its way into the Billboard Hot 100 chart. It looks like the group is looking to go back to back.
2017 has seen Migos earn platinum plaques for "Bad and Boujee" and Culture, the album the song was on. Here's to more winning.
Listen to "Stir Fry" below and cop it on iTunes.
See New Music Releases for December 2017