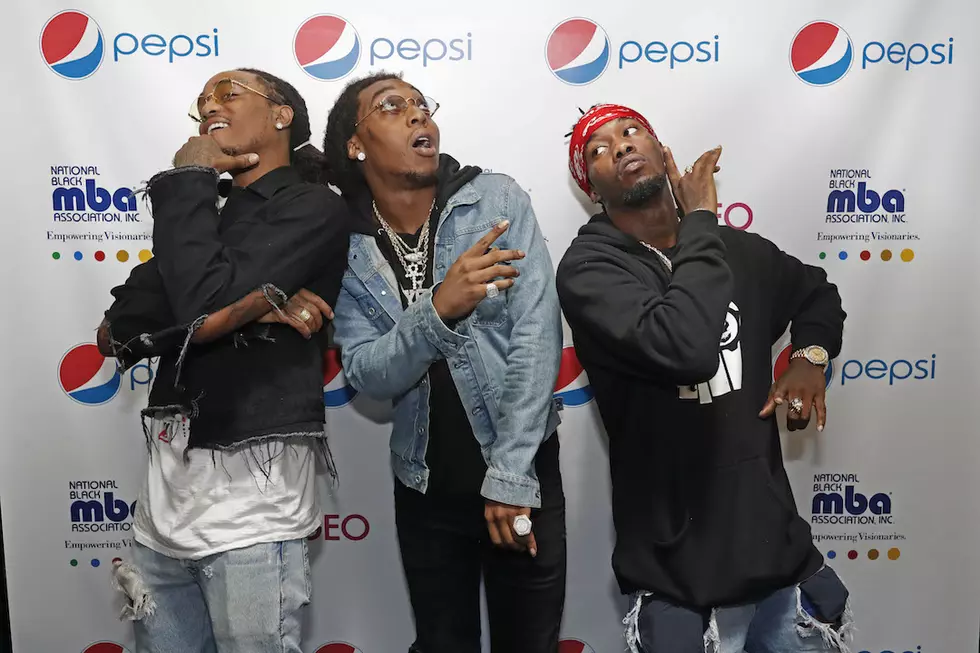 Migos' "Bad and Boujee" Gets Turned Into Memes
Tyler Kaufman, Getty Images
A good viral trend needs to be highly quotable and on top of being a smash song. Migos' "Bad and Boujee" has that infectiously shareable quality. It starts with the song's hook, the opening lines — "Rain drops/drop top" — entering a space of rare ubiquity. Like a reflex, one line follows the other, a perfect set up to turn the song into a meme, as many on Twitter have done.
Check some of the memes using "Bad and Boujee" in the gallery above, while an additional two are included below. The single has quickly become the most successful for the group to date, sitting at No. 13 on the Billboard Hot 100, its peak position after six weeks on the chart. On the Hot R&B/Hip-Hop chart it's currently risen to No. 8. "Bad and Boujee," which is likely to be the lead single off the group's upcoming Culture album, landed on XXL's 50 best hip-hop songs of 2016 list, and while it has yet to received a RIAA certification, that seems all but inevitable. The song would join "Fight Night" and "Versace" as gold status Migos tracks.
Where the track takes the group next is anyone's guess, but based on footage of them performing the song in Nigeria, it seems "Bad and Boujee" is a worldwide phenomenon. With corporations and fans alike turning the hook into a meme, it has displayed a tremendous lifespan, the song first dropping in late August, with a video released on Halloween.