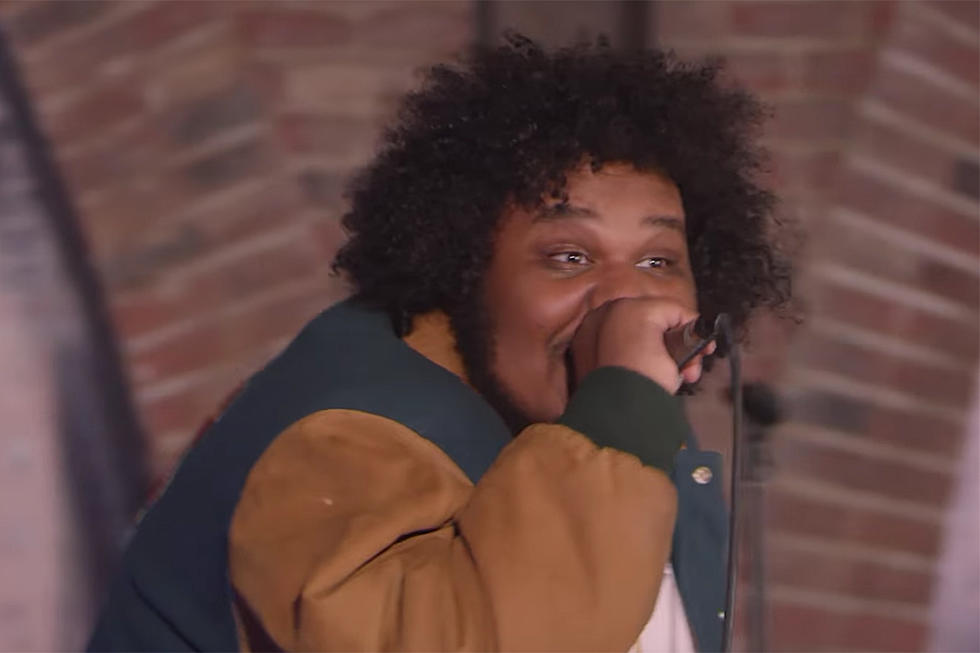 Michael Christmas Drops "Girlfriend" Video, Signs to Fool's Gold Records
Michael Christmas via YouTube
Fool's Gold has found themselves a gem in Boston stalwart Michael Christmas, who just officially signed on to the label. Fresh off joining the group, Christmas, who's as famous for his sense of humor as he is his deft rhyme technique, dropped off his new video for "Girlfriend."
The new Nathan Smith-directed visual finds Christmas performing on a mock talk show hosted by none other than actor Orlando Jones—or, a character he's playing, anyway. Comedian Ron Funches plays the role of one of the show's first guests, who tells a few purposefully corny jokes before leaving the stage. Next up is Christmas, who takes the stage to perform his melodic new single, "Girlfriend."
Produced by Meltycanon, "Girlfriend" finds Christmas tapping into his melodic side as he delivers intermittent bursts of half-singing throughout the track. Of course, he does some exaggerated dancing during his performance on the talk show.
The lyrics feature all of Christmas' signature wit. "Money, power, respect and grilled cheese like The Lox say,/'Scuse me miss, you look fine as hell, that's what I say/'Nigga please, boy, boy, bye, that's what y'all say," the rapper spits, flaunting some self-deprecating humor.
Since dropping Lady Parts, his joint album with producer Prefuse 73 over a year and a half ago, Christmas has, aside from loosies here and there, has been a little quieter on the music end. It looks like that's about to change. Christmas' new track is the first single from his forthcoming new album, which doesn't yet have a release date that we know of.
Check out Michael Christmas' video for "Girlfriend" below.
Check Out the 2018 Hip-Hop Music Festivals You Need to See