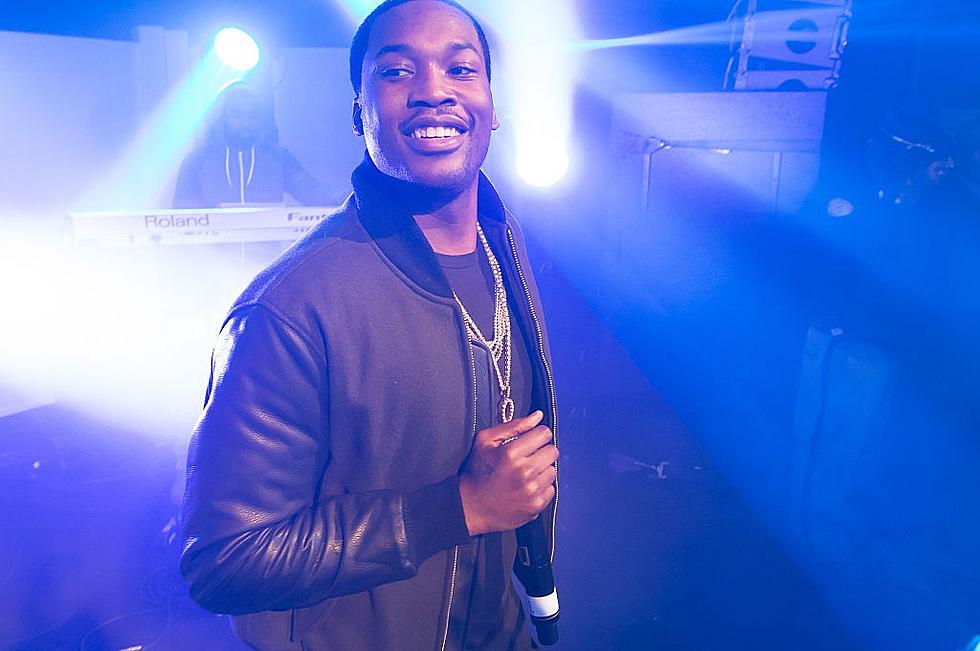 Meek Mill Says He's Not Rapping About Violence Anymore
Marcus Ingram, Getty Images
Meek Mill is best known for the hard truths in his lyrics: the Philadelphia MC's reality raps paint the grimy picture of violence, struggle and perseverance in the hood. Today (July 15), Meek takes to Instagram to announce that he will no longer rap about extreme violence following his upcoming project, DC4.
The multiple tragedies in America over the past 10 days (Alton Sterling, Philando Castile, the Dallas killings) have garnered reactions from media, fans and public figures alike. Meek's decision to curb the violence in his lyrics is clearly a response to the well-publicized gun violence in the nation over the past couple weeks.
Meek states, "Once I found out I wasn't born to fail and just fall victim to a fake ass life that don't offer shit but a jail,death i carry myself with extreme confidence and I know my value... even tho that's where we came from and all most of us has ever experienced in life! Wake up! Don't question my raps because it's a life we lived and suffered from, I have a right to express my myself! BY THE WAY ....AFTER DC4 I won't continue to rap about extreme violence!!! But I will remain to let my people know in these terrible environments to adapt and survive at any cost because "US BLACK PEOPLE ARE STILL AT WAR WITH OURSELVES AND THE SYSTEM IN REAL LIFE! #grammarcheck I don't talk the "AMERICAN ENGLISH" because I don't believe in it...I never cared about writing or speaking that way! I dont dress that way .... I'm doing me better yet doing #us."
He continues, "Don't let up. Stop focusing on non important shit and use your platform to bring attention to these foul ways some people believe we should b treated! I seen a few celebs say 1 thing about it...'most of em rich famous and been turned they back on their own people'..and most of it is only to go with social media talk and keep the people with them ..... This the most intense it has been in years don't let up!!!! Pay attention to these people y'all look up to too! And jump on they ass and let them know we "see em" THIS SHIT IS NOT A GAME! Aka the TERRORIST!"
You can view Meek's Instagram messages both above and below. Meek's fourth installment in his Dreamchasers series is expected to come out sometime in 2016. You can check out the artwork for DC4 here. Keep it locked to XXL for more news surrounding Meek Mill.
30 Albums That Will Make You Appreciate Hip-Hop