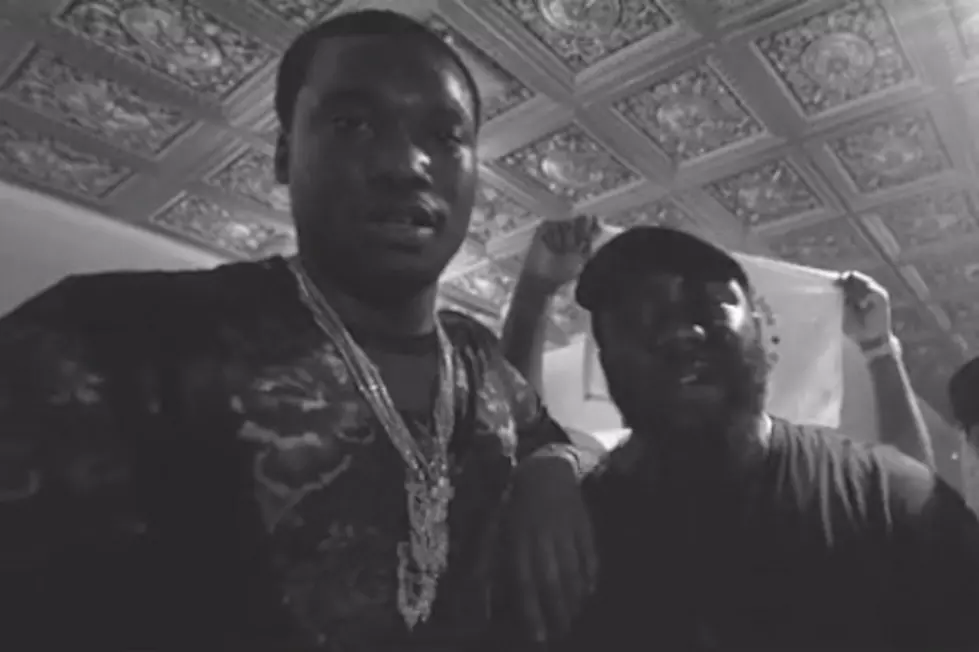 Meek Mill Drops Fourth Video in a Week With "Way Up"
Tidal
Meek Mill keeps the camera rolling, dropping his fourth video in five days, supporting his Dreamchasers 4 release with a visual for his Tracy T collaboration "Way Up." Check that video, which is a Tidal exclusive above, DC4 dropping just a week ago.
Earlier this week, Meek dropped videos for "Shine," "The Difference," and "Blue Notes" announcing his comeback in a major way. The "Way Up" video features footage from MMG Weekend from July of this year and a cameo by Nicki Minaj who herself is featured on DC4 alongside Lil Uzi Vert on "Froze."
In the days since dropping DC4, Meek has stayed plenty busy, appearing on Taxstone's podcast to discuss his beef with Drake, relationship with Nicki and more. In that interview, he calls "Back to Back" a hot record but short of a truly effective diss. "When we shoot at niggas, you gotta shoot a nigga through the heart," he said. "When you wake up in the mirror, you looking in the mirror, you hearing what the nigga told you, some shit about yourself that you can't even deal with. That's how we battle where we come from."
Meek as well said he has a follow-up in store, DC4.5 dropping "any day now." For an artist who was on house arrest earlier this year, Meek's output has been 0 to 100, with his latest video included up top for Tidal subscribers. At this rate, Meek should have more flicks in store in the coming days and weeks.
32 Rappers Going Gold in 2016