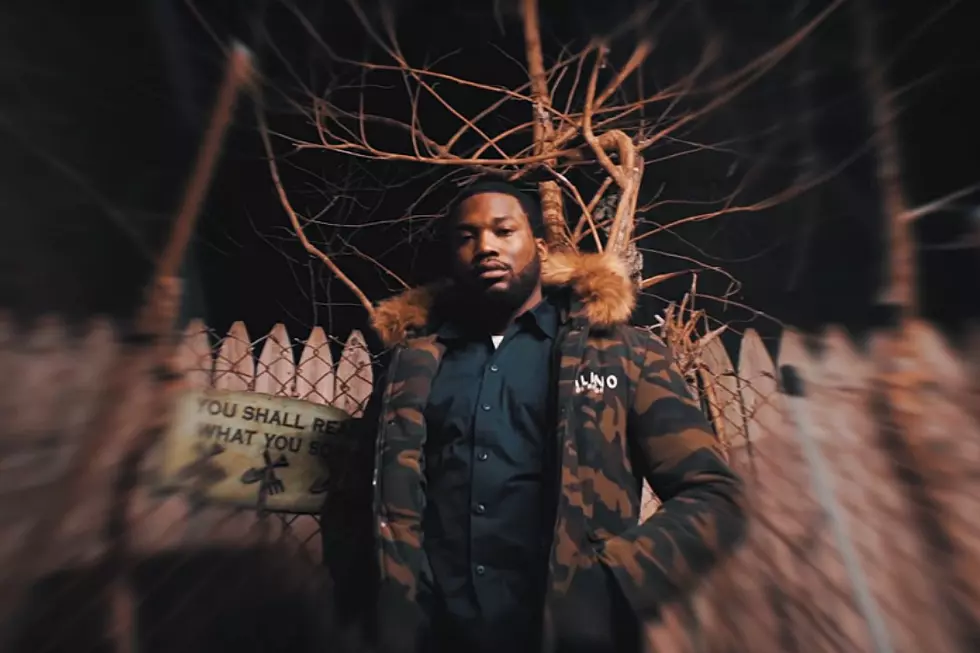 Meek Mill "Trauma" Video: Watch Rapper Relive His Troubled Childhood
Meek Mill via YouTube
On Wednesday (Dec. 19), the Philly native followed up his "Intro" with his brand new video for his song "Trauma" off his Championships album. In the video directed by Will Ngo, Meek rehashes all of the traumatic episodes of his childhood. In the clip, we see that Meek went from witnessing his mother succumb to her drug addiction at one point of his life watching his boys get shot and killed at another. We watch a young Meek go through the struggles of losing his dad to gun violence before growing up to become a hustler making his way through life by slinging drugs on the corner.
"I just won, I was on a corner with the reefer/And they got us warring for our freedom," he raps next to his younger self. "See my brother blood on the pavement, How you wake up in the morning feeling evil?/Trauma, When them drugs got a hold of your momma/And the judge got a hold on your father/Go to school, bullet holes in your locker."
The video comes after the home of MMG rapper's grandmother was defiled by an alleged racist vandal. In a tweet posted earlier this week, Meek claims a White man armed with a white spray paint can vandalized her home in South Philadelphia. He also provides a link to the security camera footage from across the street of her home, and issues a stern warning to the vandal.
"A white man sprayed a racial remarks on my Grandmom's house last night in south philly referencing white Privileged," tweeted the Philadelphia rapper. "The crazy part is this was a all black neighborhood 20 years ago It was gentrified and now this! Just don't let us catch you coward!"
Here's to hoping the vandal is made responsible for his actions.
Watch Meek Mill's new video for "Trauma" below.
See Photos of Meek Mill's Different Looks Over the Years