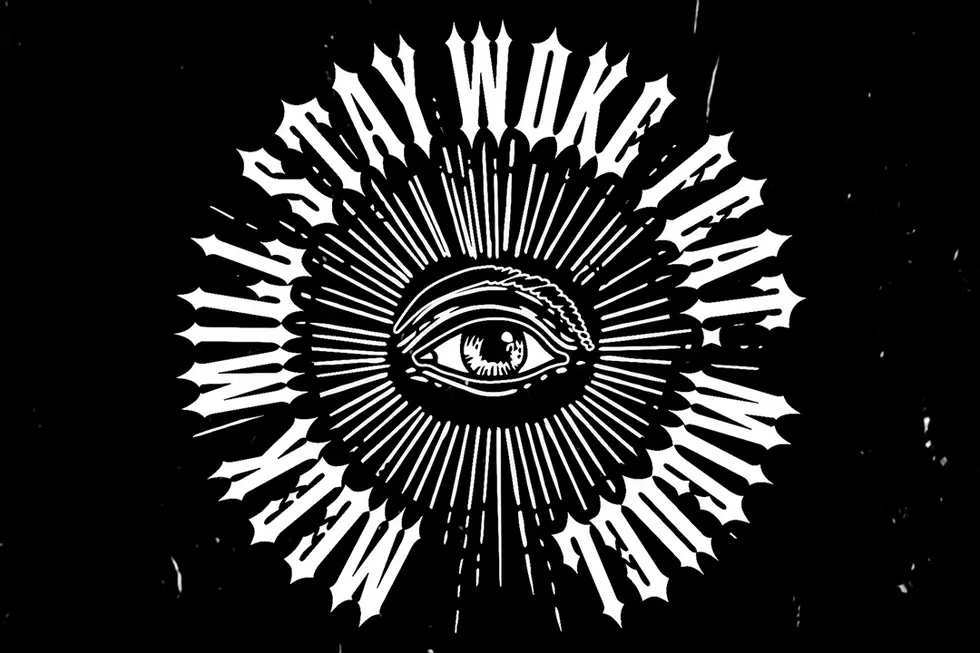 Meek Mill and Miguel "Stay Woke" on New Song
Maybach Music Group / Atlantic
On Sunday night (June 24) at the 2018 BET Awards, Meek Mill premiered his newest song, "Stay Woke" featuring Miguel. Now, just a few hours after the awards show, the official song has been released.
Produced by Mike DZL, the Philly rapper's latest single finds him taking a more socially conscious approach following his recent release from prison, as he touches on the justice system, Black-on-Black violence, police brutality, drug culture and more.
"We scream, 'Black Lives Matter,' but we still toting ladders/Watching our own brothers trying to get at us/Dreams get shattered when a scene full of crackers/And they charge you with some shit you ain't do," Meek raps in the opening verse. "We go get lawyers to say shit, we don't know how to talk/They told us to hate each other before we learn how to walk," he continues.
Later in "Stay Woke," Meek Mill tackles the national anthem controversy, rapping, "How can I pledge allegiance to the flag/When they killing all our sons all our dads?" The Philadelphia MC also mentions Jay-Z in the song, detailing a meeting with the Brooklyn rapper.
"When I talked to Em and Hov, they said, 'I'm proud of you/You stood tall when everyone doubted you'/My reply is, 'I did what I gotta do/And I need that verse before you retire too,'" he raps.
Listen to Meek Mill and Miguel's "Stay Woke" below.
See Photos of Meek Mill's Different Looks Over the Years