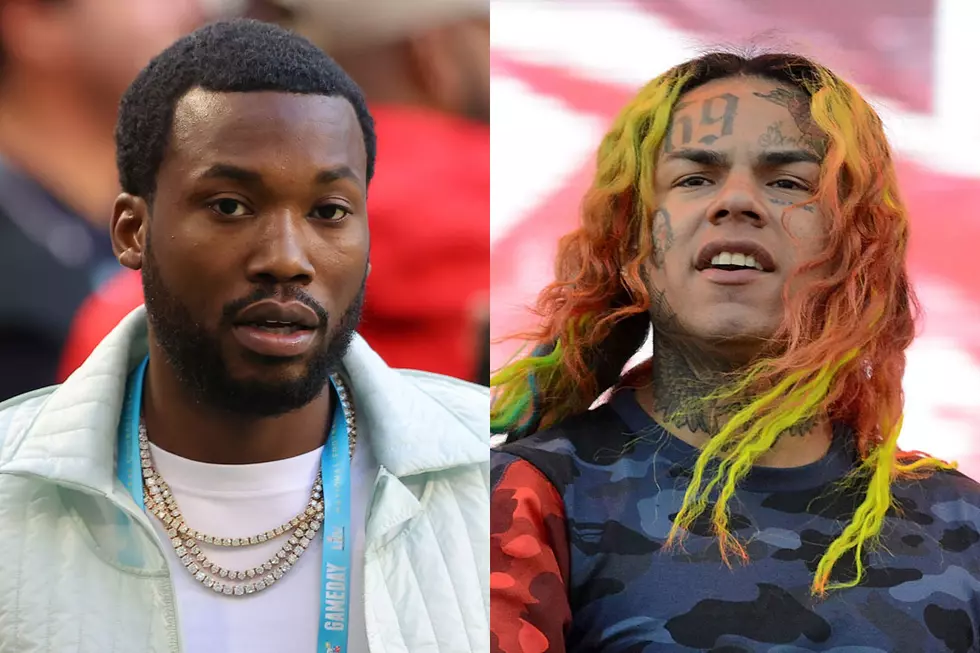 Meek Mill Hopes 6ix9ine Is Going to Apologize Today, Tekashi Claps Back
Ronald Martinez, Getty Images / Zachary Mazur, FilmMagic
"I hope that rat going live to apologize to the people he told on or the victim...," the Dreams and Nightmares MC wrote. "Y'all forgot that fast a "rat" killed Nipsey. He wasn't supposed to be on the streets! That's the only thing I'ma say because he's dead... left his baby mom and child like a coward as targets!"
Following the Philadelphia native's tweet, 6ix9ine responded to Meek's concern regarding what Tekashi chooses to do on his social media platform. "Imagine having a newborn baby come into the world and be pressed about a Mexican with rainbow hair," 6ix9ine wrote in an Instagram comment.
This isn't the first time Meek has commented on the "Gummo" rapper's actions. Back in September, during 6ix9ine's testimony against Nine Trey Gangsta Bloods members Anthony "Harv" Ellison and Aljermiah "Nuke" Mack, Meek warned kids of the dangers of being an "internet gangsta."
See Hip-Hop Fans Name The Most Disrespectful Diss Track of All Time