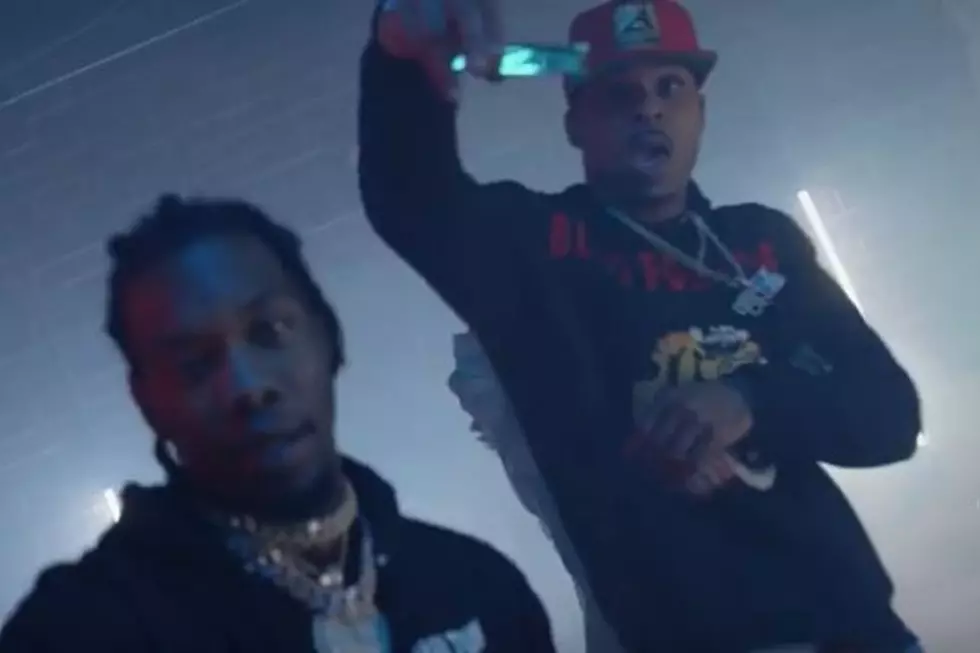 Made Man and Offset Flex in "Big Money" Video
Made Man via YouTube
Atlanta newcomer Made Man links up with Offset for his song "Big Money." Made Man also drops a video directed by RiskTakerz, complete with plenty of flexing. The two rappers show off their cash while rhyming about all the dough they make.
"I do not play with the racks/Take off your top and detach/I bought her multiple bags/I spent me a 30 in sacks/I get it back in one text/I'm bringing Gambino right back/I make a play in a taxi/He didn't know the driver was strapped/I learned the game from the backseat/I had to see how it would map/Made Man, we having our way/Yo, we are having our racks," Offset raps.
Made Man calls 2017 the year of "Big Money." The MC believes his Offset collaboration is the perfect anthem for anyone trying to stack some bread, no matter what kind of job or background they have. And who better to have on this track than Offset, who recently paid $100,000 for a chain and bought his Migos brethren Quavo an expensive watch.
"I teamed up with Offset through a mutual friend at the studio, what came out of it was this record letting everyone know that this is the year of 'Big Money," Made Man says. "This song is guaranteed to have everyone from third-shift strippers to 24/7 entrepreneurs rapping along with the aspirations of getting their money up."
Watch Made Man's "Big Money" video featuring Offset below.
20 Hip-Hop Albums Turning 10 in 2017