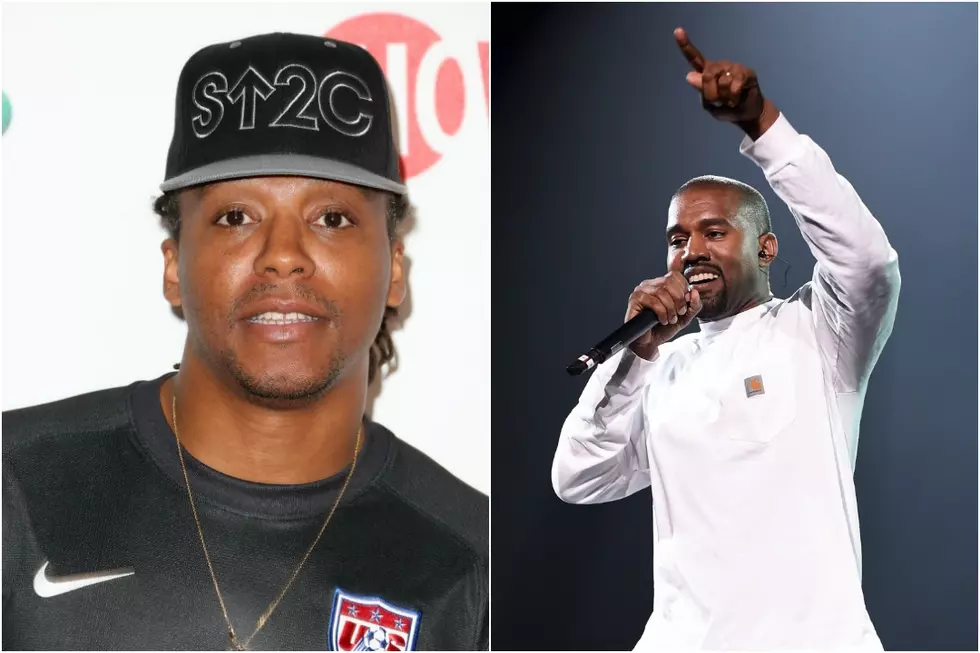 Lupe Fiasco Fires Back at Kanye West for Controversial Comments About Slavery
Frederick M. Brown, Dimitrios Kambouris, Getty Images (2)
Kanye West found himself in hot water again after he stopped by TMZ Live on Tuesday (May 1) and claimed he believes slavery was a choice. "When you hear about slavery for 400 years, for 400 years?! That sounds like a choice," the rapper said. Now, Lupe Fiasco is firing back at Yeezy for his comments and discussing the real choice slaves had.
In a series of videos posted on Twitter yesterday, Lupe spoke about the actual choices that slaves were faced with. "Slavery was a choice. Because you either had the choice of death or work," he said. "Understand that slaves were humans. They were subject to all type of torture. It wasn't as simple as when you got to America now you got the choice to either be this or be that."
The Chicago rapper went on to say that a slave's destiny was already written out for them. "How many choices do you have when you don't know what the outlook of the future is," he said. "You don't know where you are... If you run off, where you gonna go? You can't swim, etcetera, etcetera... There's a lot of factors which physically and environmentally occur for people to choose that type of lifestyle."
After making his points, Lupe concluded his video with one more comment directed at the "Ye vs. the People" rapper. "Nigga, what the fuck are you talking about," he said.
Check out Lupe Fiasco's videos below.
See Photos of Kanye West's Different Looks Over the Years