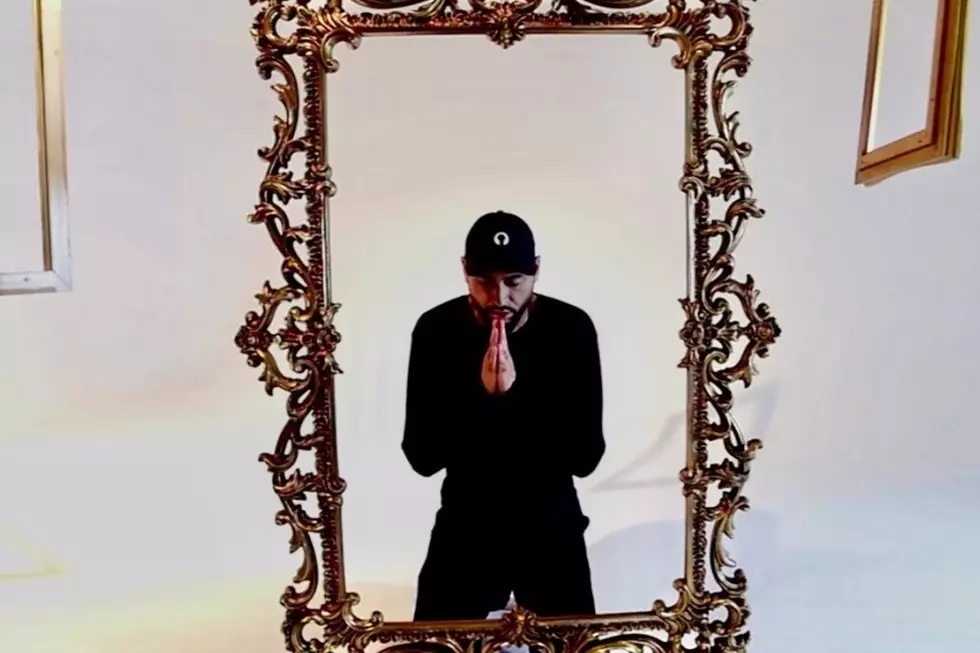 Locksmith Questions Your "Sanity" in New Video
Locksmith via YouTube
Locksmith's Olive Branch is one of the best, yet most slept-on albums of the year so far. The Bay Area rapper looks to wake up those who have not been paying attention by dropping a music video for the standout cut "Sanity."
Director J Million helps bring Locksmith's words to life with shots of a bloody hand and the rapper in handcuffs. The video adds a new dimension to the record, but Locksmith's bars are vivid enough on their own.
"I know the target is aiming at me/Fuck it, I said I just wanna be free/Pray for my niggas whose still in the street/Watch where you go cause there's two enemies/Watch what you say if you wanna survive/How can you cope if you living deprived/How can you vote when you know it's a lie/Searching for meaning, but no one replies/I know that hatred is never the answer , the cancer is bleeding through all of their speech/How you react to an act with a cynical tact is the reason why your spirit is breached/That's just the fuel for the fire for those that conspire to keep what they have out of reach/Life is a rifle assault, not a privilege/If you don't see that, then how can you sleep," Locksmith raps on the opening verse.
Watch Locksmith's "Sanity" video below. If you need a little more convincing to give Olive Branch a spin, check out his videos for "Home" and "Nobody."
20 of Your Favorite Rappers Naming Their Favorite Rappers