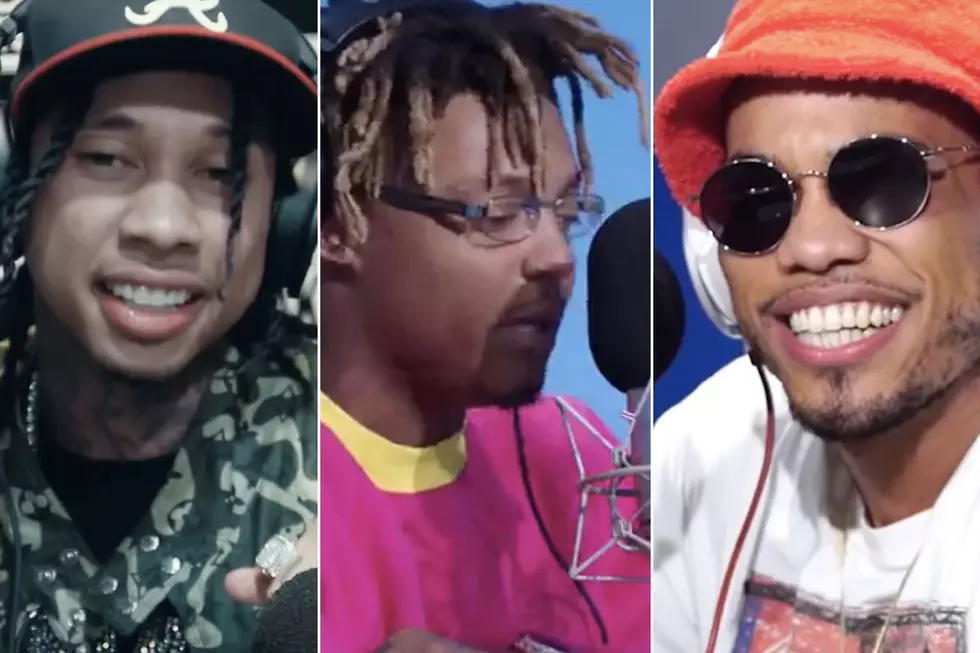 10 of the Best Freestyles of 2019 (So Far)
YouTube
It's been said that bars no longer matter in hip-hop, but through the early months of 2019, several rappers have delivered some hard-hitting freestyles on radio stations.
"Nigga call me a goat, don't call it a comeback/7 million records, nine months, where Soulja at?/I could make the same song, bitches still play that/Running around saying that you made me, why you say that?" he rhymed during his freestyle session.
Another artist dropping off some dope bars was Juice Wrld, who appeared on Zane Lowe's Beats 1 radio show. In his freestyle, he rapped, "I'm going to eat these beats/From the West to the East/Juice Wrld is a beast/I don't rap, I eat/I don't eat, I feast/Run up on me get beat/Like Michael Jackson I beat it."
Meanwhile, Anderson .Paak proves he's more than just a singer/drummer with his impressive lyrical gymnastics over Lil Wayne's "Uproar" beat on Hot 97's Funk Flex show. During his session, he rhymed, "Is that your chick, is she a thot?/Is that your man, is he a cop?/What's your plan when that capping for the 'Gram gets you knock?/I could never wish prison on the biggest op/I just hope you niggas save enough, a good lawyer cost a lot."
Not to be outdone, rappers Locksmith, Boogie and Megan Thee Stallion also showed they don't monkey around on the bars. Check out the best freestyles of 2019.
Tyga Blacks Out Over Blueface's "Thotiana" Beat

Anderson .Paak Delivers Acrobatic Rhymes Over Lil Wayne's "Uproar"

IDK Goes Berserk Over Blueface's "Thotiana" Beat

Juice Wrld Spits Bars Over a Trippy, Melodic Beat

Megan Thee Stallion Spits Tough Bars Over 2Pac and Snoop Dogg's "America's Most Wanted"

Locksmith Delivers a 10-Minute Freestyle Over Prodigy's "Keep It Thoro"

Token Spits a Blistering Freestyle Over 50 Cent's "What's Up Gangsta," "Wanksta" and More

Boogie Goes Off Over Meek Mill's "Dreams and Nightmares" Beat

Members Only Drop Bars Over Wu-Tang Clan's "Triumph," Raekwon's "Ice Cream" and More

Madeintyo Delivers Cool Vibes Over Lupe Fiasco's "Paris Tokyo"