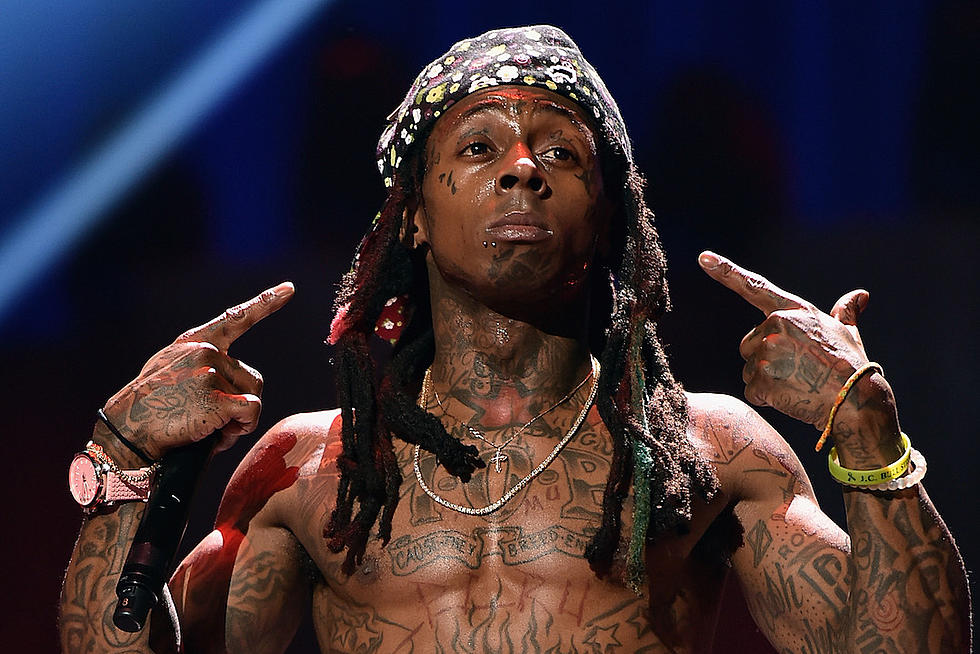 Lil Wayne Says F*#k Cash Money at 4/20 Festival in Denver
Kevin Winter, Getty Images
One might assume that Denver's 4/20 Rally would be held on or around April 20, but the cannabis-friendly festival was rescheduled to be held this past Saturday (May 21) due to snowy weather and circumstances beyond the organizer's control. The question remains though, what a month's time has done or undone to the frayed relationship between Lil Wayne and Cash Money head honcho Birdman, as Wayne took the stage this weekend with some choice words for his former label.
In a video posted to YouTube the following day, Wayne can be seen telling to crowd to say "F*#ck the bullshit" and later, "F#*ck Cash Money." The recent tensions between Wayne and Birdman extend well through the previous year, as Birdman is reportedly keeping Wayne from releasing his next album Tha Carter V. While Baby told Hot 97's Ebro earlier this month, "It's more of a misunderstanding than a money issue…I'm not ever going to let this music and this money ever interfere with how I feel about my son. I love him. We gonna figure it out, guaranteed," it seems that the road to reconciliation still has a ways to go.
In March, Mannie Fresh said that "Everything is not resolved with [Birdman] and Wayne" and there was a suspicion last month that Birdman's track "Fuk Em" was a diss record aimed at Wayne. The two had joined back together, however briefly, for Mannie Fresh's track "Hate," and all was seemingly good back in January, but a change of altitude may have brought back that Wayne's inner disdain. Either way, the message in the above clip is pretty clear.
14 Photos of YMCMB Before Baby and Wayne Had Beef