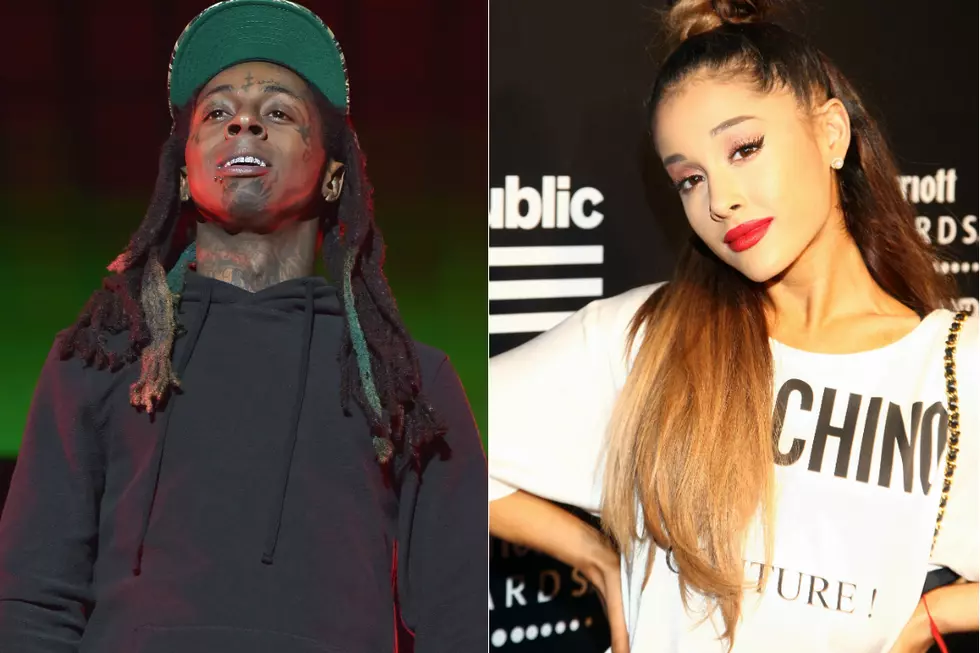 Lil Wayne Is on Ariana Grande's 'Dangerous Woman' Album
Theo Wargo/Tommaso Boddi, Getty Images
Ariana Grande's Dangerous Woman album is getting an alley-oop from one of the game's biggest rappers. The project's tracklist was released today and features Lil Wayne on "Let Me Love You." The song is one of only three that is named on the initial tracklist as the rest of the titles are currently unnamed. The star singer is about to start a heavy promo run this weekend as she is the musical guest on Saturday Night Live for March 12.
The collab may have been sparked by Wayne referencing Grande on his Free Weezy Album. "Got the money on my mind and bodies on my nine/And I swear everyday I'm on my Ariana Grande," raps the New Orleans native on "London Roads."
"I am tired of living in a where women are mostly referred to as a man's past, present or future property/possession," she wrote. "I do not belong to anyone but myself and neither do you. I have clearly not been having the boy questions in my interviews lately because I have come to the realization that I have so much more to talk about. I'm currently making the best music I've ever made in my life, having the best time of my life on tour with some of the greatest people I've ever known, working my ass off every single day, performing/creating for my babes and getting the chance to meet and hug my babes all over the world every day."
Dangerous Woman is out May 20.
See 40 Hip-Hop Albums Turning 20 in 2016