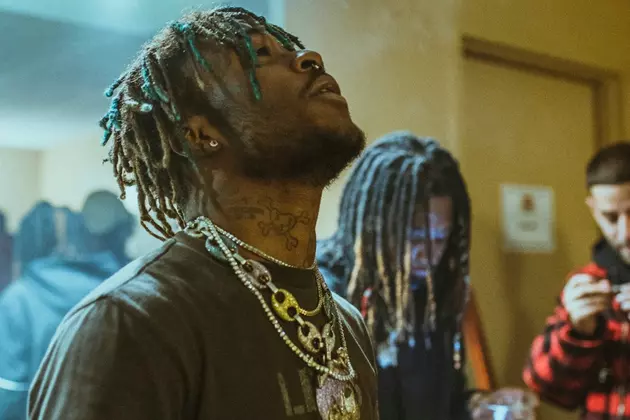 Lil Uzi Vert Teases New Mixtape 'Lil Uzi Vert vs. the World 2'
Gino Vinatieri
Lil Uzi Vert is fresh off the release of his highly-anticipated new album, Luv Is Rage 2, and it looks like he is already back in his bag. The Philly MC recently uploaded something new to his Instagram account that suggests he could be working on the sequel to his hit project, Lil Uzi Vert vs. the World.
Early this morning (Sept. 16), Uzi posted a video of himself smoking in what appears to be a dimly-lit studio. An unreleased track plays on as he raps/croons the lyrics. "Just A Vibe💨," he captioned the video. The second part of the caption implies that the song could be off the upcoming Lil Uzi Vert vs. the World 2 project. "👨🏾‍🎤vs🌏2® ? 🙄," he added.
The song has racked up over 1.3 million streams, generating $4.5 million in sales, of which Uzi has pocketed close to a milli.
Also in new project-related news, Uzi will be collaborating with rocker Marylin Manson on new music. "[Lil Uzi Vert] wants to do a rock album next, and I would love to see that happen because I think that he could make a new thing," Manson said in a recent interview on Consequence of Sound. "Not some rock/rap type of thing, something special and new that I think needs to be created just to fuck the world up more."
Check out Lil Uzi Vert tease new material below.
See Behind-the-Scenes Photos of Lil Uzi Vert at the 2016 XXL Freshman Shoot