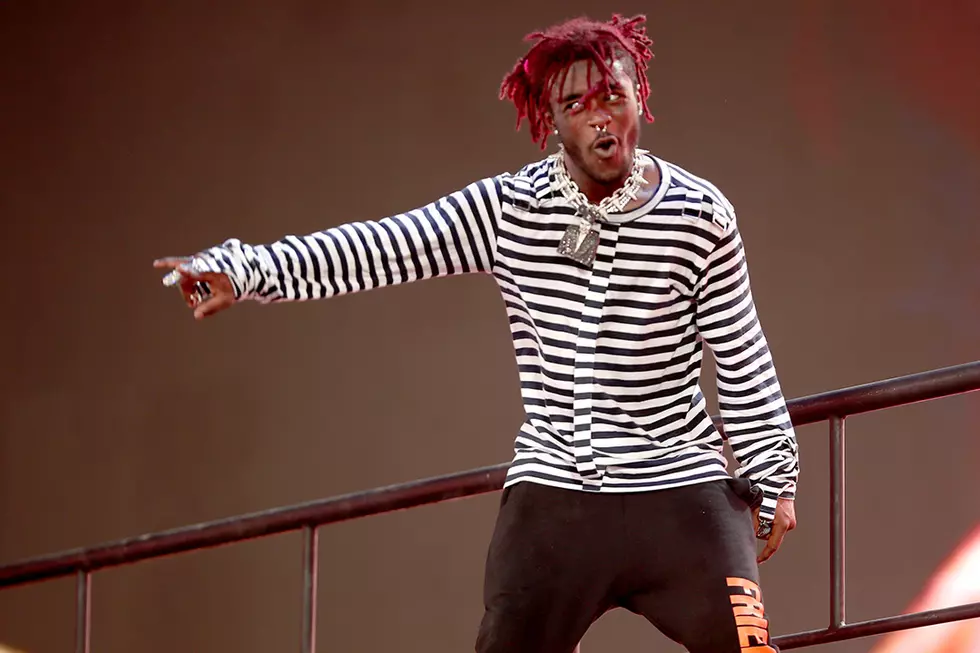 Lil Uzi Vert's Song "Rich Forever" Surfaces After Apparent Leak
Frazer Harrison, Getty Images
Today (April 12) marks Lil Uzi Vert's busiest day on the music front of all 2018. In addition to hopping on G Herbo's "Who Run It (Remix)" earlier this month and DP Beats unearthing "Bandz (Bye Bye Birdie)," an alleged hacker has leaked "Rich Forever," a new song on the 23-year-old's SoundCloud page.
The "Rich Forever" track popped up on Lil Uzi Vert's official SoundCloud page with the words "hahahahahaha!" With a title like "Rich Forever,"  Uzi seemingly takes aim at Rich The Kid on the track, as the two have exchanged a war of words throughout the first quarter of 2018.
"One of my youngest children just went platinum," Vert raps, which could be in reference to Rich The Kid's "New Freezer" getting platinum certified in March. Uzi later rhymes, "Nigga, better watch his whore," as RTK's wife reportedly filed for divorce from him last month.
Along with the leak, Uzi's Instagram is currently being run by someone who clearly isn't the rapper. The anonymous person put up an image of Uzi with a cryptic message regarding his new music and the leaked song. "Been lookin threw Uzi messages," reads the Instagram post. "I feel bad for the kid he has so many platinum plaques and charting songs but for some reason he is still Broke. I've been going through his messages and he has some good songs in this thing it's ashamed that his bosses won't let him put any content out . Honestly I care nothing about the guy but I hate when people get took advantage of . I typed SoundCloud In Uzi messages and every password came up . Thank me later Uzi I'm leakin songs for your fans."
Stream the "Rich Forever" leak below.
See Behind-the-Scenes Photos of Lil Uzi Vert at the 2016 XXL Freshman Shoot