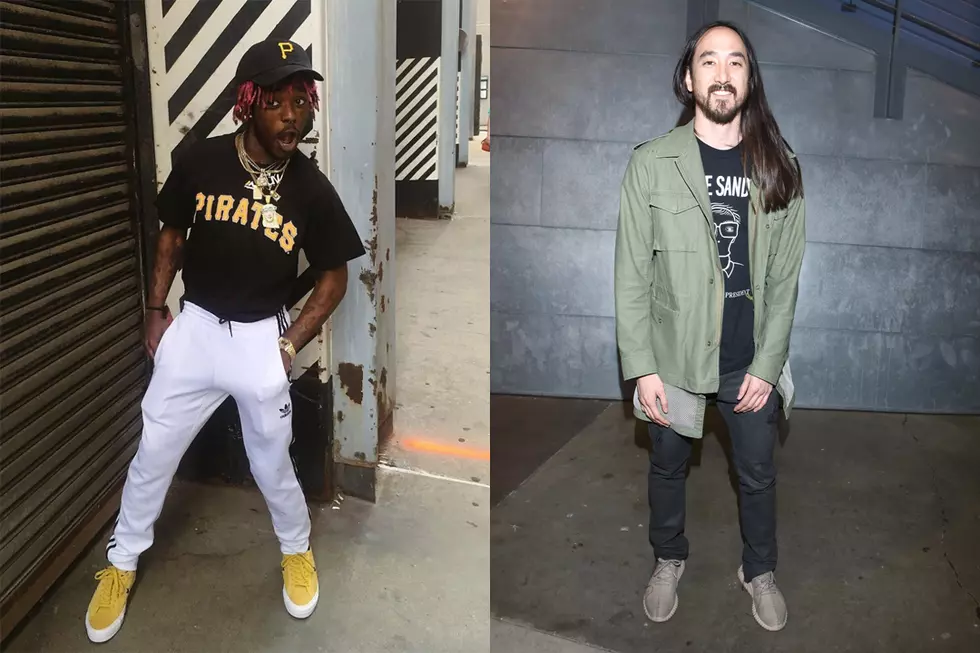 Lil Uzi Vert Assists DJ Steve Aoki on "I Can't Lose"
Instagram/Vivien Killilea, Getty Images
Rap rocker Lil Uzi Vert has become one of the most coveted features in hip-hop lately. The Philly spitter and 2016 XXL Freshman assists EDM DJ Steve Aoki in the new track "I Can't Lose," which premiered today (Sept.1) on Sway in the Morning. In this new banger, Aoki's famed production skills obviously take center stage while Uzi provides the infectious mantra-like chorus. The track was definitely meant for gym time or game day motivation.
"Boy that girl ain't new/They say "why are you so rude?"/I spent that all on my shoes/Stars so sick like the flu," spits Uzi over the electronic beat.
Steve Aoki is no stranger to the experimental hip-hop world either. Over the years, he's worked with the likes of Kid Ink, iLoveMakonnen, Rich The Kid, Future and Waka Flocka Flame.
Check out Uzi go off on Steve Aoki's "I Can't Lose" below.
See Behind-the-Scenes Photos of Lil Uzi Vert at the 2016 XXL Freshman Shoot