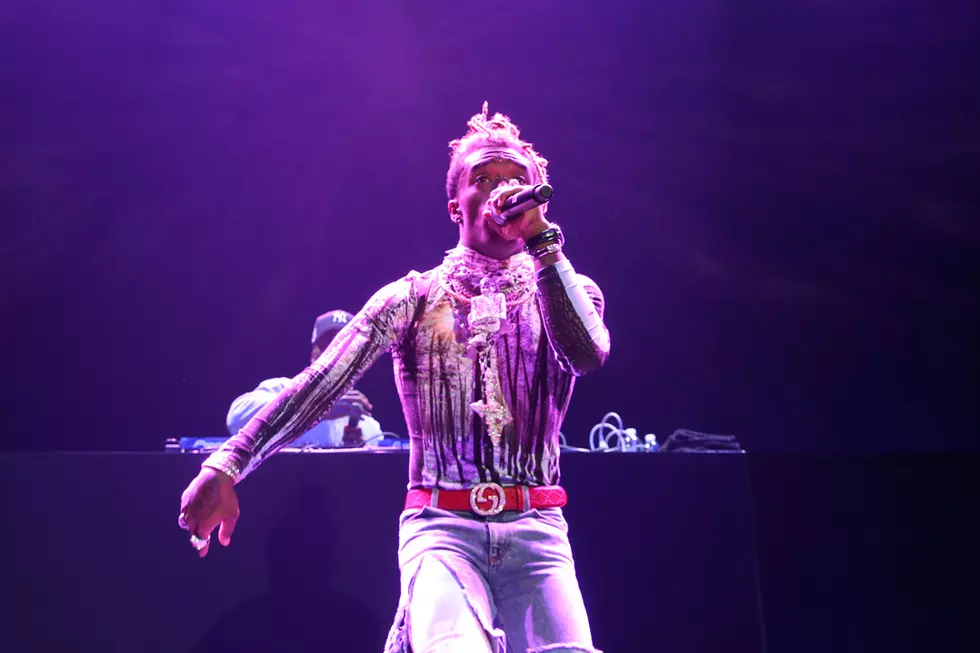 Lil Uzi Vert Compares Signing a Record Deal to Snitching
Bennett Raglin, Getty Images
In an IG story he posted Saturday (Jan. 12), the rapper addressed his seeming label issues and his struggle to drop new music. While venting, he has compares his label situation to someone being a snitch.
"And that goes for the streets too. You ain't supposed to sign no muthafuckin' paper in the streets because that's ratting," he said. "How the fuck I even sign this shit? I set myself up!"
Before he got to that analogy, Uzi made sure to speak on some of the specifics of his music dropping issues.
"I don't care, like... Y'all talking about dropping something? I tried to drop something. I dropped "New Patek" — that shit ain't get leaked," Uzi said from inside a car on Instagram Live. "I been tryna drop something. Bro this is my life now. All I can do is make music and sit back and wait for y'all response and make visions to this shit. You think I don't wanna drop music? You just gotta understand — people don't love me."
The track referenced, "New Patek," is the Philadelphia rapper's last solo release. Released in September, the song was certified gold by the RIAA last month.
More recently, Uzi appeared on on Shabazz PBG's new song "Shells," and used his verse to drop hints that he's trying to get out of his deal with Atlantic Records and Don Cannon's Generation Now.
"Tryna figure out how I'm gonna get out my deal/I'm a bad boy, a reverend, I feel like I'm Mase," Uzi raps. "Your bitch with me but she got to leave by eight."
Check out Lil Uzi's full Instagram Live below. Atlantic Records has yet to respond.
See Behind-the-Scenes Photos of Lil Uzi Vert at the 2016 XXL Freshman Shoot