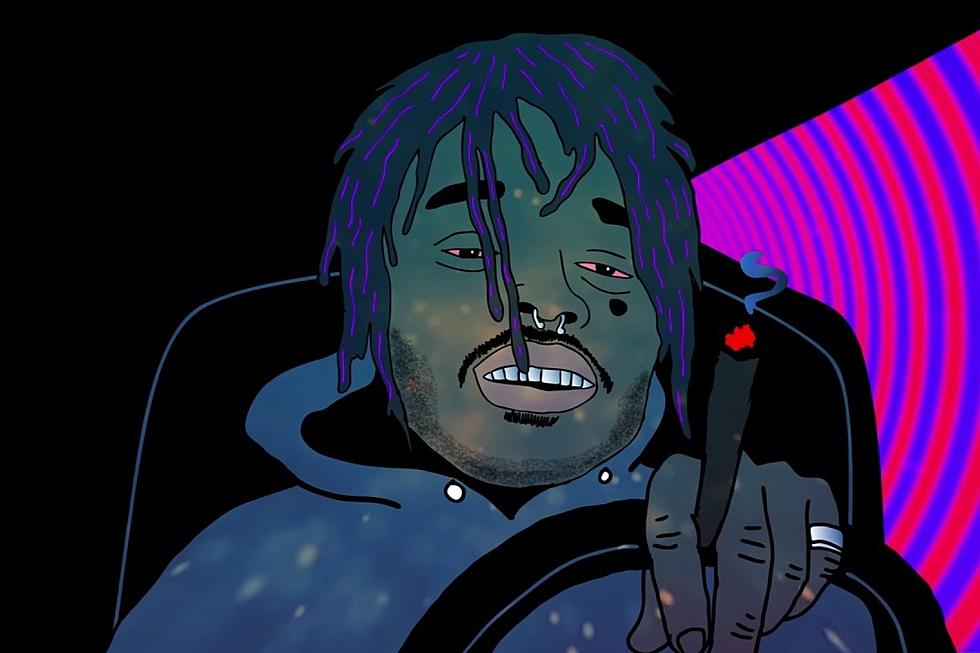 Lil Uzi Vert Releases Animated Video for "XO Tour Llif3"
Lil Uzi Vert via YouTube
The video is nothing too elaborate though. Uzi is seen riding his car with little motion to the visual. This is mostly another chance to highlight "XO Tour Llif3," which sees the 2016 XXL Freshman in a boastful mood.
"That is not your swag I swear you faking/Yeah these niggas wanna take my cadence/Rain on 'em, thunderstorm, rain on 'em/Medicine, lil' nigga take some/Fast car, Nascar, race on/In the club they got no ones, then we will beg them/Clothes from overseas/Got the racks and they all C-Notes/You is not a G though/Look at you stackin' all your money, it all green though/I was counting that and you got twenties, that's a G-roll," Uzi raps.
The song certainly falls into "mumble rap" territory, so Uzi won't be converting any new fans with this one. Uzi has fully embraced his style though, even if it lends itself to criticism. The "Money Longer" artist recently touched on his penchant for ad-libs in an interview about his style.
"A whole bunch of 'ayes' and a whole bunch of 'yeahs.' That's it," Uzi said. "That's all I do. I say yeah. I tell myself that I'm not gon' go over 80. I say like 79 yeahs and it works. We what you call a mumble rappers. So you say yeah after everything and make it rhyme no matter what it is."
Check out the music video for "XO Tour Llif3" below. Look out for Uzi's LUV Is Rage 2, which is coming soon.
15 of Hip-Hop's Weirdest Album Titles