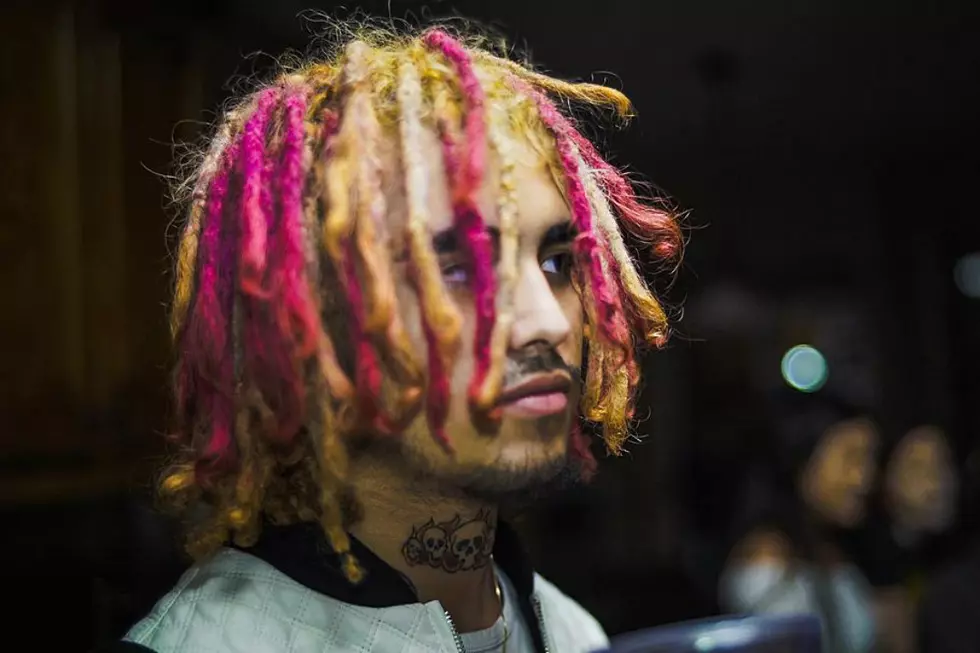 Lil Pump Has a New Mixtape Called 'Harvard Dropout' on the Way
T. Aubrey
Lil Pump is trying to strike while the iron is hot. The buzzing South Florida rapper recently revealed he has a new mixtape on the way.
Hopping on Twitter, the "i SHYNE" rhymer revealed the news and the title for the tape. "HARVARD DROPOUT TAPE COMING SOON!" he tweeted.
Pump just released his self-titled debut project back in October. Lil Pump featured the platinum hit "Gucci Gang," which has made the rapper a hot commodity. He recently voided his contract with his former label Warner Bros. Records and is currently a free agent.
A few days ago, Pump revealed his demands for his new deal, saying he wouldn't sign for anything less than $15 million. "New deals on the way, bitch,"  he told TMZ. "If you ain't got 15 [million] don't talk to me, bitch, at all. I don't want no meeting unless you talking 15 and up. I don't want to talk to nobody. Esketit!"
He already has two record deal suitors in Gucci Mane and DJ Khaled, and presumably dozens more behind the scenes. The We the Best boss is trying to work his magic. "I TOLD MY LAWYER THIS IS URGENT !! Let's get this deal done," he recently captioned a picture of himself and Pump on Instagram. "@lilpump @wethebestmusic??? LET THE LAWYERS WORK !!! Great meeting wit @lilpump and his team @DooneyThaLights @Abond15 @TimThaLights @ThaLightsGlobal BLESS UP !!"
Check out Pump's post about his upcoming mixtape below.
See 60 Hip-Hop Albums Turning 20 in 2018