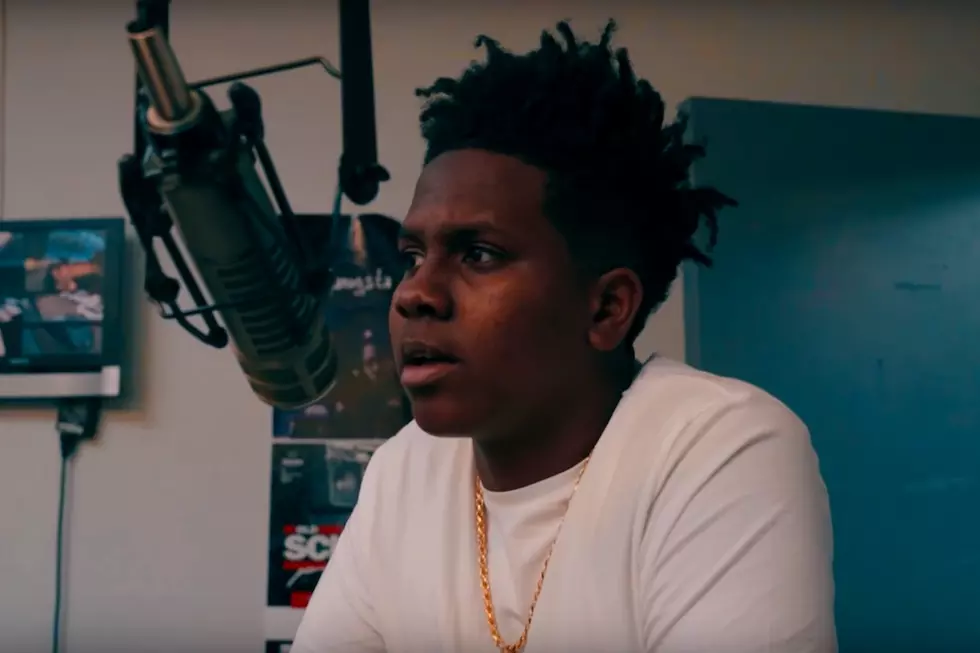 Police Make Arrests in Lil Lonnie Murder
LilLonnie via YouTube
UPDATE: A third suspect has been arrested in connection with the murder of Lil Lonnie. 18-year-old Marshun Carr was taken into custody on Thurs., May 16, according to Austin news outlet KXAN.
The report states that Carr was arrested by the Lone Star Fugitive Task Force as he left a local residence in Austin, at the request of the Gulf Coast Regional Task Force. He is currently being held in the Travis County Jail.
Nearly a year to the day that rapper Lil Lonnie (born Lonnie Taylor) was shot and killed in Jackson, Miss., police have finally made arrests in the case.
According to 16 WAPT News, the Jackson Police Department confirmed on Monday (April 22) that two men, Monya Davis and Antoine Carr, were apprehended and charged with murder. The alleged shooters, both age 21, were arrested over the course of the past two months.
Back in March, Carr was arrested in Austin, Texas, where he remains awaiting extradition back to Mississippi. Meanwhile, Davis was placed in cuffs earlier this month in Texas but was swiftly returned to Jackson. During the JPD's press conference on Monday, Jackson Police Chief James Davis said the suspect was denied bond during a court hearing.
"It was senseless. He didn't do anything to anyone—any harm to anyone—to bring this on him," Lonnie's sister Crystal Capler told WAPT.
For the unfamiliar, Lil Lonnie was murdered during a fatal shooting in Jackson, Miss. on April 29, 2018 at the age of 22. The rapper was reportedly shot multiple times while driving a car, which ended up crashing into the front of a home.
"It feels like it's been forever," Lonnie's oldest brother Damasio Taylor told WJTV. "We just celebrated his birthday which was the 23rd and he would have been 23 years old. It's just been hard on the family—we've just been praying a lot trying to keep it together and hoping that someone will come forward with some information that will help us out."
Four months after his death, Lonnie was honored by the Jackson City Council with a formal resolution.
Hopefully, the arrests will help give Lil Lonnie's family the justice and closure they deserve. Watch the news story on the arrests of Lil Lonnie's murder suspects below.
See 19 Rappers Who Were Shot While They Were in the Spotlight