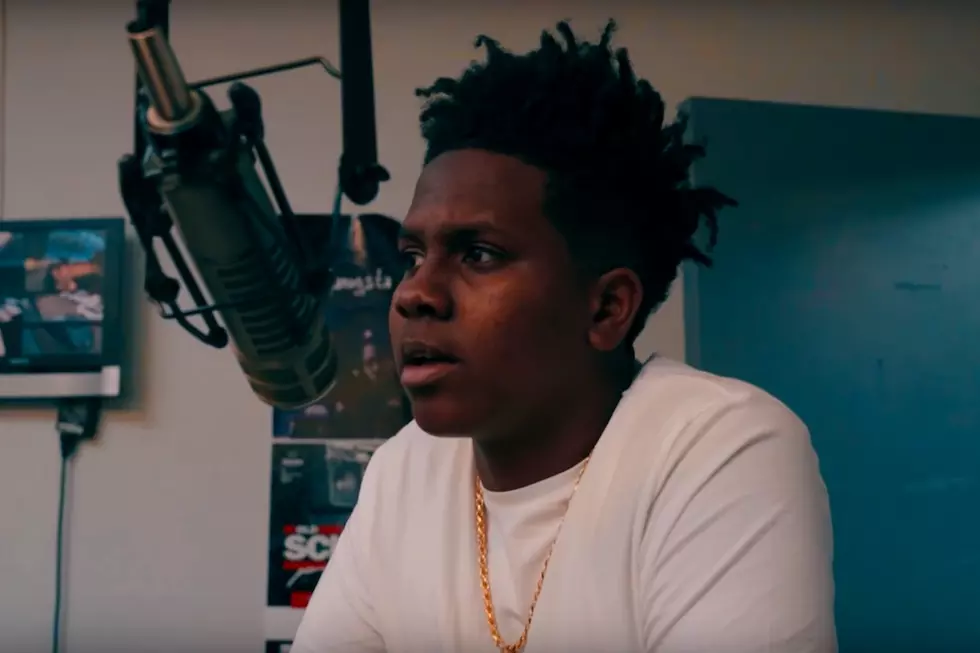 Lil Lonnie Shot and Killed in Mississippi
LilLonnie via YouTube
Rising rapper Lil Lonnie was killed during a fatal shooting in Jackson, Miss., which took place just before midnight last night (April 29). The 22-year-old rapper was reportedly shot multiple times while driving a car that then crashed into the front of a home.
According to WDAM, authorities pronounced Lonnie dead at the scene. The woman who was in the car with him was not injured—she has not been identified. Police say that an unknown suspect fired at Lonnie's car from the rear while Lonnie was traveling down Montebello Drive in the city.
Lonnie posted an Instagram post just hours before his death last night. The post carries a cryptic caption. "No going back,...you know imma keep it coming," he wrote.
The Mississippi native made a name for himself in the South as one of the younger artists on the rise following his They Know What's Goin' On project from 2015. The project became the top-downloaded independent mixtape on LiveMixtapes of 2015, and was followed by his TKWGO 2 project in 2016, and TKWGO 2 project last year. He originally started out in high school as a producer, but went on to gain attention for his "I'm the Type" record.
Unfortunately, Lil Lonnie is not the only individual who was impacted by a shooting in Jackson this weekend, as two others were killed within three separate shootings that took place. Another person was injured in one of the incidents and is said to currently be in critical condition.
Find out more details about Lil Lonnie and his untimely death below.
See 20 of Your Favorite Rappers Naming Their Favorite Rappers