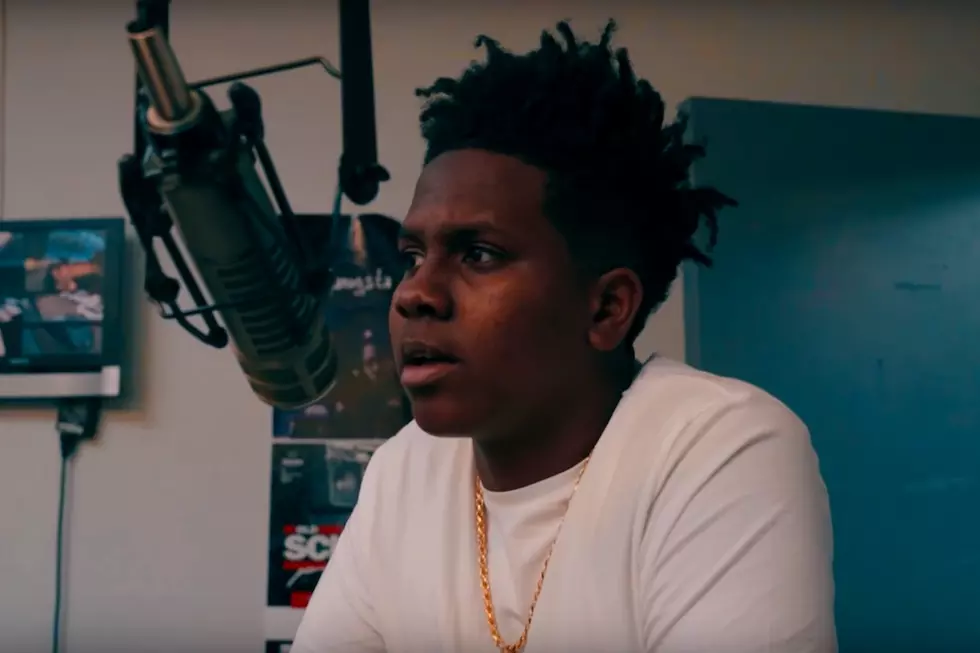 Lil Lonnie Honored With Formal Resolution by City Council
LilLonnie via YouTube
In April, Jackson, Miss. lost one of its brightest young talents when Lil Lonnie was shot and killed by an unknown assailant. Four months later, on Aug. 28, the community's city council issued a formal resolution to the slain rapper, born Lonnie Taylor, as local authorities continue to search for the person responsible for his murder.
A resolution is defined as "a formal expression of opinion or intention of the City Council." In this case, the city hall officials declare their efforts to continue their search for Lil Lonnie's killer.
Speaking with local news outlet WJTV on the matter, Lonnie's oldest brother, Damasio Taylor, says that his family has been sticking together as they search for justice.
"It feels like it's been forever. We just celebrated his birthday which was the 23rd and he would have been 23 years old. It's just been hard on the family—we've just been praying a lot trying to keep it together and hoping that someone will come forward with some information that will help us out," Taylor says.
Like other rappers shot and killed this year, Lonnie was, at the time of his death, a rapper on the rise.  His They Know What's Goin' On projects had garnered him a ton of attention, and his music videos had garnered millions of views on YouTube. His sudden death robbed Jackson of a rap star in full bloom, and the city recognizes his loss.
"As my brother used to say his album was TKWGO, which is 'they know whats going on,'" Taylor told the local news station. "The streets know what is going on and I hope somebody comes forward and helps us out."
On May 5, just six days after his brutal killing, Jackson declared the day as Lil Lonnie Day, giving the rapper his own holiday. Let's hope Lonnie's family can find justice in the near future.
Watch the news story documenting the city council's town hall meeting below.
Here's the Ultimate Guide to Rappers With Acronyms in Their Name