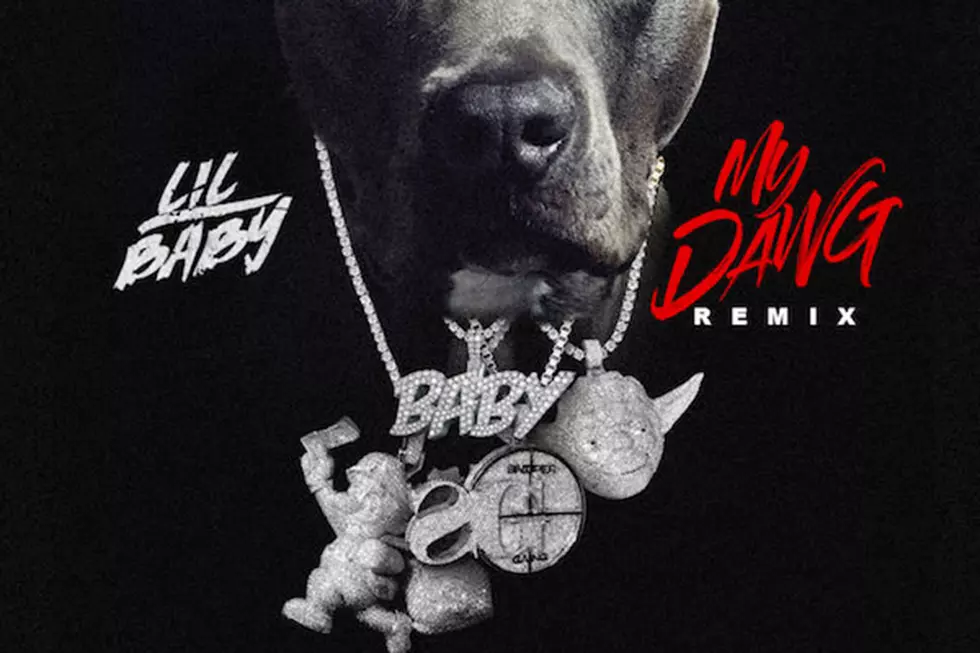 Lil Baby Recruits Quavo, Kodak Black and Moneybagg Yo for "My Dawg (Remix)"
Quality Control Music
As the Quality Control record label gears up for its highly-anticipated compilation project Control the Streets: Volume 1, the label has dropped another new track.
After recently releasing his Too Hard mixtape, Lil Baby links up with Quavo, Kodak Black and Moneybagg Yo for the "My Dawg (Remix)." Although Lil Baby doesn't get a verse on the song, he does handle the chorus, rapping, "Yeah that's my dawg/Me and my dawg/We gave 'em two in a row/Me and my dawg/We gave 'em two in a row/Deja keep on callin'/She say she ready to pull up/As soon as I get there, walk in/I'ma put her in a full nelson."
Quavo then comes in for the song's first verse, spitting, "Quarter million dollars on the Benz/I paid half a million for the coupe/Then I gave a whole 10 to my mans/That's my dawg so I know he gon' shoot (shoot)/That's my dawg, nigga who you? (roof)."
Before the release of his Too Hard project, XXL caught up with Lil Baby who revealed his goal in hip-hop to us. "My goal is to be a superstar, make a lot of cash, that's basically the goal," he said. "Get a lot of money to change my life; be legit in life." The rapper also revealed he wants to be the next Jeezy and Future because of the "effect they got on the Atlanta streets."
Listen to the "My Dawg (Remix)" below.
See New Music Releases for December 2017