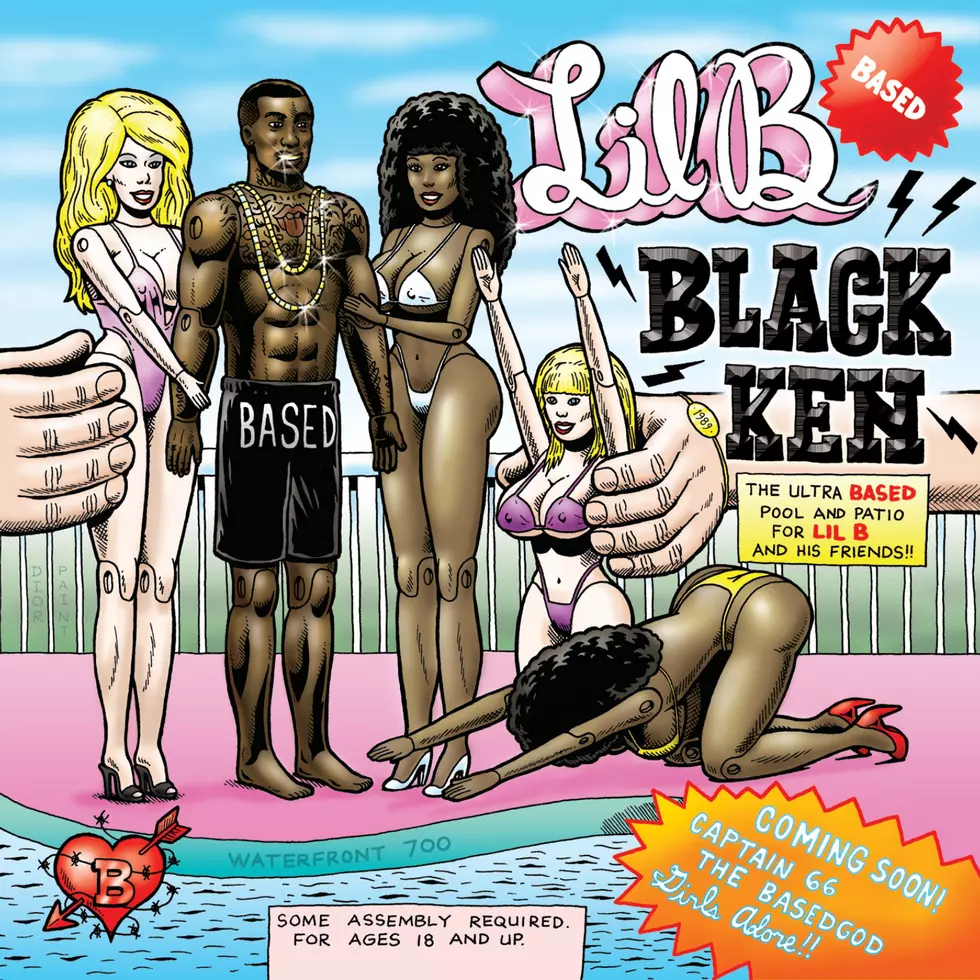 Lil B Reveals 'Black Ken' Tracklist and Release Date
Basedworld Records
Seven years ago, Lil B revealed the cover art for a project he never dropped called Black Ken. His fans have been waiting for it ever since, and after surprising people with the announcement that he'd be dropping the mixtape late last year, he's finally revealed the release date and tracklist for the mixtape.
Black Ken drops Aug. 17, and you can pre-order the mixtape on iTunes right now. iLoveMakonnen is the only featured artist on the tracklist, which clocks in at 27 songs.
In addition to the tracklist and release date, Lil B also shared seven new songs from the tape, including the one featured Makonnen. You can cop them all on iTunes as well.
He has dedicated the project to multiple artists, including Kanye West, Diddy, Lil Uzi Vert, Iggy Azalea and others. He's also called it his "first official mixtape," and he even told us he produced all 27 songs.
Lil B's Black Ken Tracklist
1. "Produced by the BasedGod Intro"
2. "Still Run It"
3. "Bad Mf"
4. "Wasup JoJo"
5. "Hip Hop"
6. "DJ BasedGod"
7. "Berkeley"
8. "Free Life"
9. "Pretty Boy Skit"
10. "Young N****z"
11. "Getting Hot"
12. "Go Stupid Go Dumb"
13. "Global" Feat. iLoveMakonnen
14. "Ride (Hold Up)"
15. "Mexico Skit"
16. "Zam Bose (in San Jose)"
17. "Go Senorita Go"
18. "Turn Up (Till You Can't)"
19. "Ain't Me"
20. "Raw"
21. "West Coast"
22. "The Real Is Back"
23. "Rawest Rapper Alive"
24. "Da Backstreetz"
25. "Rare Art"
26. "Show Promoter Skit"
27. "Live From the Island - Hawaii"
25 of the Best Hip-Hop Projects of 2017 (So Far)