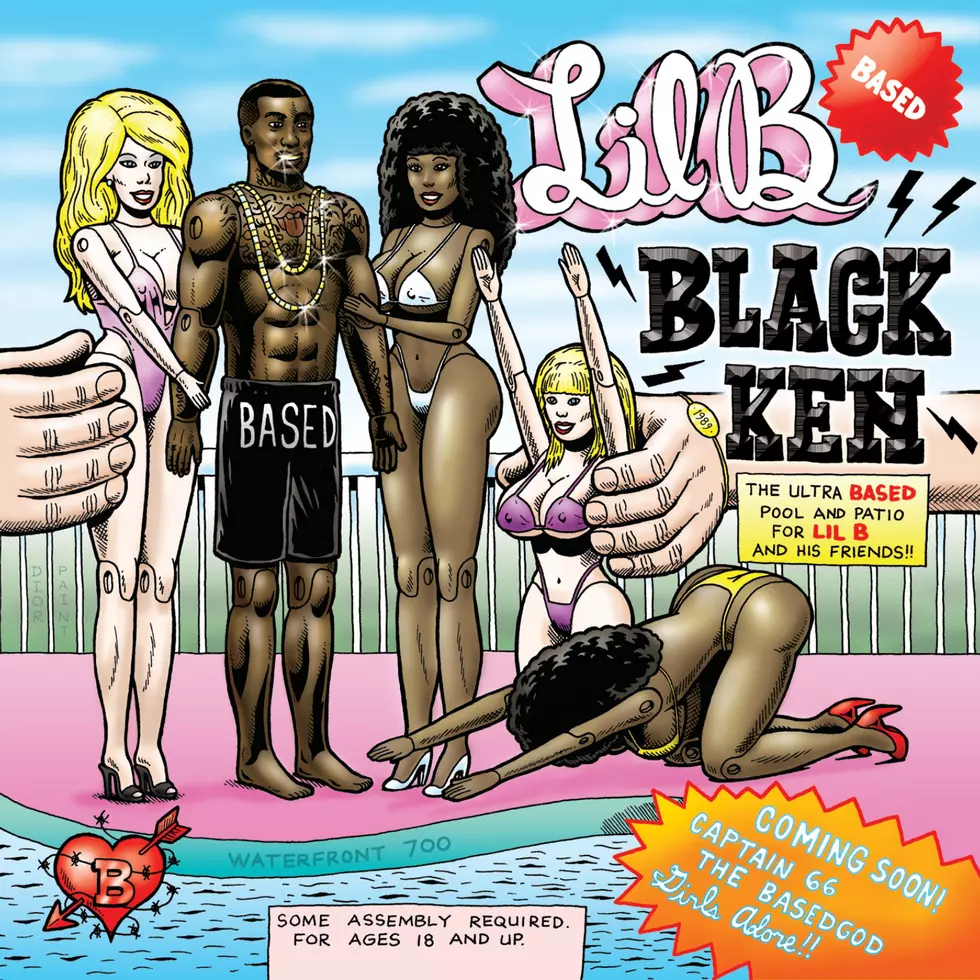 Lil B's 'Black Ken' Mixtape Is Finally Here
Basedworld Records
Lil B's Black Ken mixtape is finally here. You can cop it on iTunes and listen to it on Apple Music or stream it via SoundCloud below.
The tape initially appeared on DatPiff on Wednesday (Aug. 16), causing Lil B to call out the mixtape site for posting his project before its release date and then locking him out of his own user profile on the site. Soon after, Based God told Twitter everything had been resolved.
Black Ken is entirely produced by Lil B himself, and iLoveMakonnen is the only feature. Based God calls it his "first official mixtape" and is a tribute to artists like Kanye West, Iggy Azalea, Lupe Fiasco, Charles Hamilton and others.
Thursday (Aug. 17) is also Lil B's 28th birthday.
Lil B's Black Ken Tracklist
1. "Produced by the BasedGod Intro"
2. "Still Run It"
3. "Bad Mf"
4. "Wasup JoJo"
5. "Hip Hop"
6. "DJ BasedGod"
7. "Berkeley"
8. "Free Life"
9. "Pretty Boy Skit"
10. "Young N****z"
11. "Getting Hot"
12. "Go Stupid Go Dumb"
13. "Global" Feat. iLoveMakonnen
14. "Ride (Hold Up)"
15. "Mexico Skit"
16. "Zam Bose (in San Jose)"
17. "Go Senorita Go"
18. "Turn Up (Till You Can't)"
19. "Ain't Me"
20. "Raw"
21. "West Coast"
22. "The Real Is Back"
23. "Rawest Rapper Alive"
24. "Da Backstreetz"
25. "Rare Art"
26. "Show Promoter Skit"
27. "Live From the Island – Hawaii"
25 of the Best Hip-Hop Projects of 2017 (So Far)