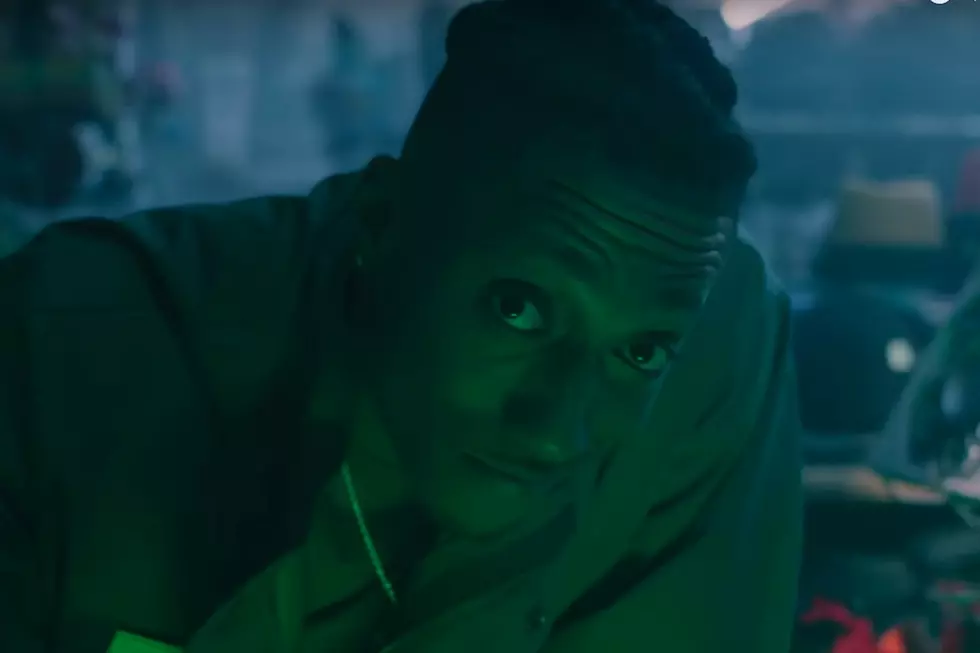 Lecrae Reminisces on Paying His Dues in "Broke" Video
LecraeVEVO via YouTube
Lecrae has had a triumphant year, and he's making sure to celebrate it by reflecting on the struggles of his past. The Houston native releases the music video for "Broke," which sees him appreciating his former trials and tribulations while growing up before heading toward success.
The colorful visuals display the Christian rapper spitting the humbling lyrics inside of a dark toy store as he pushes one of the shopping carts through the aisles. He also appears inside of a luxury vehicle as clips of a couple working out their financial woes in the bedroom play throughout the video. The song and coinciding video instill hope and appreciation into those that are currently struggling financially, and don't see the light at the end of the tunnel.
"Broke" comes directly off Lecrae's new All Things Work Together album, which he released back in September. The rapper is currently on the road for his recent tour, with his final date being tomorrow (Dec. 6) in Chicago at the House of Blues.
Lecrae's latest project is the follow-up to his successful Anomaly album from 2014.
Watch the music video for the entertainer's "Broke" record below to see Lecrae reflect on his come up.
See New Music Releases for December 2017