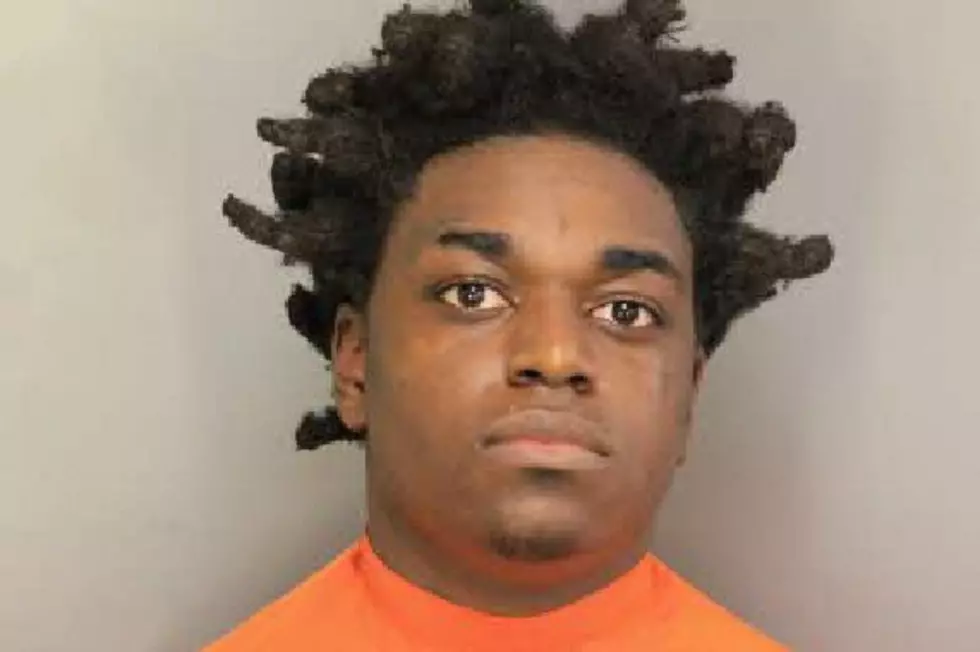 New Details Emerge in Kodak Black's Sexual Assault Case
Florence County Sheriff's Office
Earlier this week, Kodak Black, born Dieuson Octave, was released from jail in St. Lucie County, Fla. and transferred to the custody of deputies in Florence, S.C. to face charges of criminal sexual conduct. The details of those charges have never been revealed, besides the approximate date of the alleged incident (Feb. 6), until now.
According to the Florence arrest warrant for Kodak, the 19-year-old rapper "forced the victim onto the bed in the room and then onto the floor of the room," reports the Sun Sentinel. He then "attacked the victim orally" and penetrated her, according to the paper.
The victim "repeatedly told the defendant no and to stop. The defendant did not stop," the warrant continues. The victim also claims Kodak bit her on the chest and neck, and a sexual assault kit confirmed these injuries. The warrant, signed by Judge Belinda B. Timmons on May 26, says the victim identified Kodak as her attacker.
Kodak's lawyers Gary Kollin and Allan Zamren insisted on Kodak's innocence, saying they were sure he would be cleared of the charges. "We are firmly convinced that he will be vindicated in that charge and shortly be set free," said Kollin.
"The last time we both saw him was Nov. 7, a Monday, and he was doing well, and he calls us frequently," said Miami-based Allan Zamren. "We spoke to him late last week."
Just recently, another rapper, Freddie Gibbs, was accused of sexual assault in Vienna. He was later exonerated of all charges and freed from jail.
If found guilty, Kodak could be facing 30 years in prison.
See Behind-the-Scenes With Kodak Black at 2016 XXL Freshman Class Cover Shoot