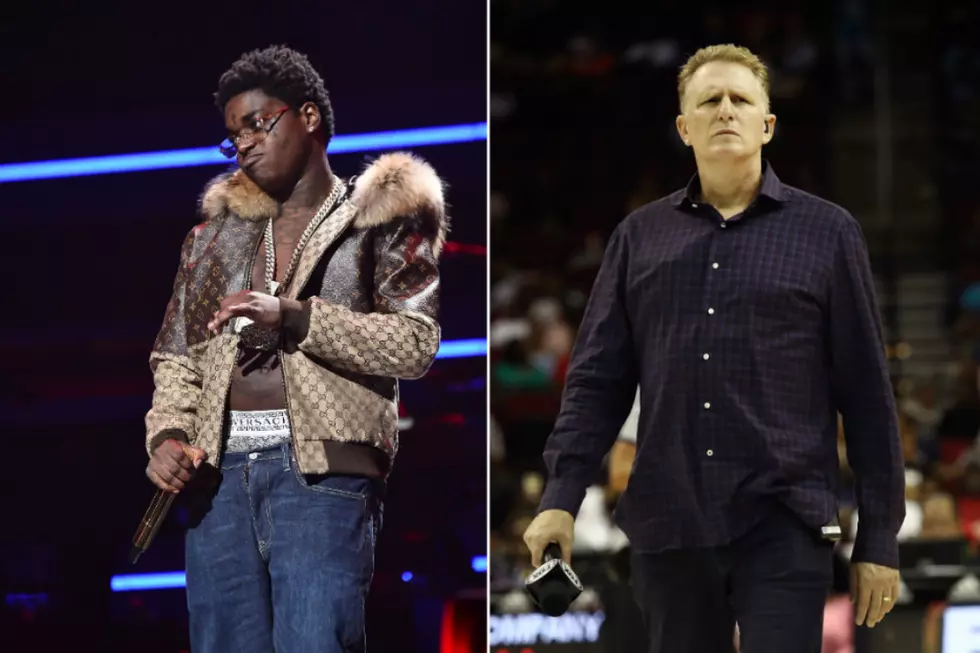 Kodak Black Tells Michael Rapaport to "Suck a Baby D*!K"
Theo Warg / Ronald Martinez, Getty Images (2)
In case you didn't know, Kodak Black bites his tongue for no one. In the last few weeks he's provided plenty proof of that. Now the South Florida rapper is clapping back at actor Michael Rapaport for calling him out a couple days ago.
The Project Baby performed at The Warfield in San Fransisco, Calif. on Saturday night (March 23). During a break in the action, he decided to address Rapaport. "I love my crackas, now," he started. "But y'all tell this dumb ass cracka stop playing with me, man. For real, stay out of Black folk business for one. Then tell him go listen to my album. Then after he go listen to my album tell him suck a baby dick."
Kodak's DJ confirms Rapaport is the target of the rapper's ire by commenting, "You know what I want to tell that nigga? Tell Michael Rapaport I said..." before rolling into "Roll in Peace."
"Comparing yourself to [Tupac Shakur, The Notorious B.I.G. and Nas] is like a guy playing basketball in his backyard shooting air balls and comparing himself to an NBA player," Rapaport snapped on Friday (March 22). "Get the fuck outta here with that crazy shit."
See video of Kodak Black responding to Michael Rapaport below.
See Behind-the-Scenes With Kodak Black at 2016 XXL Freshman Class Cover Shoot