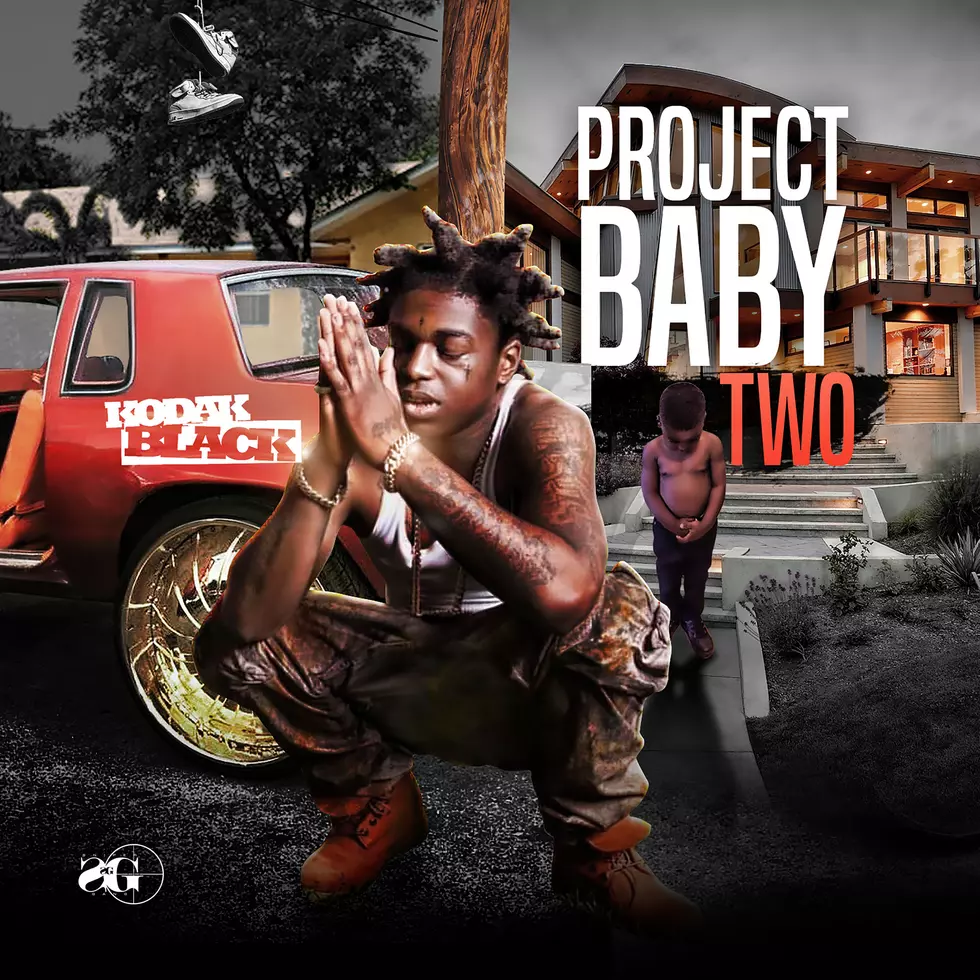 Kodak Black Just Dropped 'Project Baby 2′
Atlantic Records
Kodak Black just dropped his brand new mixtape Project Baby 2 out of the clear blue sky, It features XXXTentacion, Offset, his brother John Wicks and JackBoy. Cop it on iTunes now.
The 20-year-old Florida rapper has been working on the project since he was released from prison in June. He's previously dropped songs like "My Cousin," "Just a Wrap" and "Boost My Ego" with Future.
Kodak Black's Project Baby 2 Tracklist
1. "Versatile"
2. "Change My Ways"
3. "Roll in Peace" Feat. XXXTentacion
4. "6th Sense"
5. "Don't Wanna Breathe"
6. "Need a Break"
7. "First Love"
8. "Unexplainable"
9. "My Klik" Feat. John Wicks & JackBoy
10. "Transportin'"
11. "You Do That S**t"
12. "Built My Legacy" Feat. Offset
13. "Misunderstood"
14. "Pride"
15. "Up Late"
16. "No Codefendant"
17. "The Recipe"
18. "Still in the Streets"
19. "Me for Me"