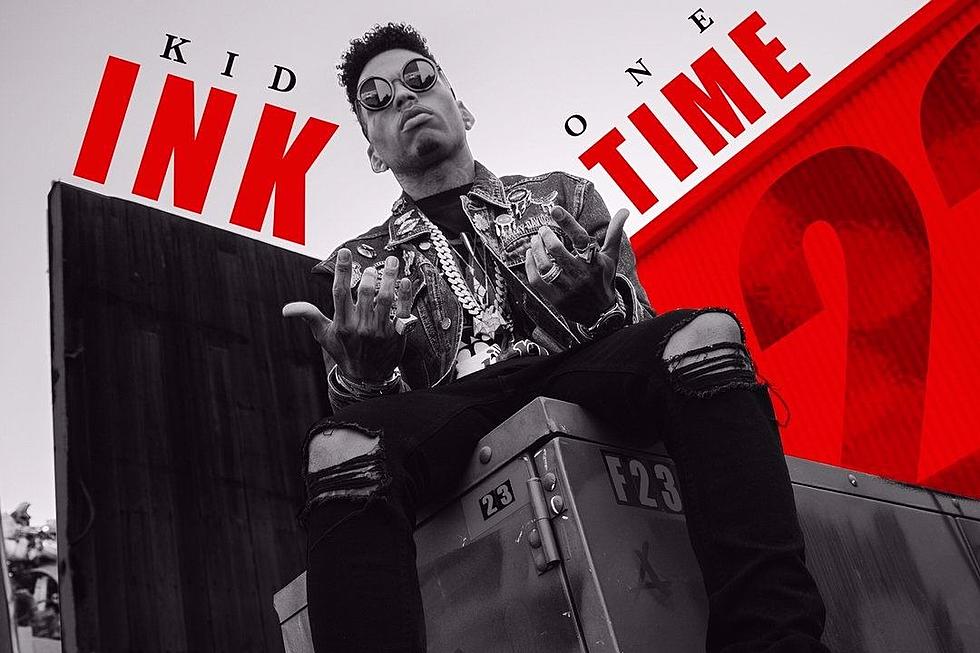 Kid Ink Pays Tribute to the Air Jordan 1 on New Song "One Time"
RCA Records
After debuting the single live at the Tribeca Film Festival in April, Kid Ink delivers his Air Jordan tribute song "One Time," which officially dropped on May 11. The celebratory cut honors Michael Jordan and his first signature sneaker, the Air Jordan 1.
The track is featured in Unbanned: The Legend of AJ 1, a forthcoming documentary about the shoe's design, drama and legacy. The shoe was originally banned by the NBA for violating league rules governing the amount of color allowed on players' sneakers.
Kid Ink's tribute appreciates the absurdity of a league outlawing what would become basketball's most iconic shoe brand, and hints at the prejudice behind the decision.
"One time 'cause we made it/One time for the greatest/One time for the haters/Go and put your fingers high," he sings over ceremonial horns. "One time if you balling/The game keep on callin'/They wanna see us fallin'/But we gon' put 'em high."
The Los Angeles rapper and producer spoke to Billboard earlier this month about his relationship with the Jordan brand and why he contributed to the documentary.
"Even to this day, Jordan shoes are a staple in hip-hop community and culture, over like Gucci and Louis Vuitton," Kid Ink said. "Sometimes I have to think about it myself like 'Why?,' but growing up, it was the opportunity. It was a lot of things growing up at that time that you just saw 'em and they reminded you opportunities to get out of your situation. When you looked at Jordan and the Jordan shoe, it gave you bigger opportunities in your head like, 'I could do this.'"
"One Time" follows Kid Ink's single "Tell Somebody," released in January. "Tell Somebody" is scheduled to appear on the rapper's forthcoming album. "With the new album coming up, I feel like I definitely been keeping it home team, you know, working with a lot of producers, writers and artists that are just around me more than anything," Kid Ink told XXL last year. "Ty [Dolla $ign], Hitmaka, I've been in the studio a lot with Jeremih; people that I just vibe with."
Just last week, Ink linked up with Dizzy Wright for their new collab "Vibe."
Listen to the new song "One Time" below.
See New Music Releases for May 2018