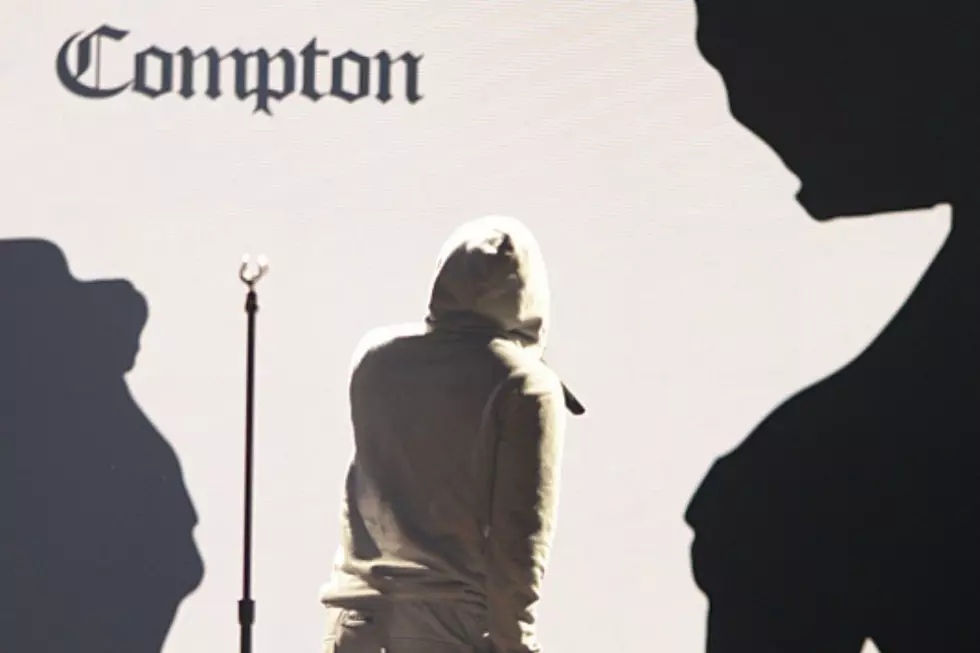 Kendrick Lamar's 2016 Grammys Performance Looks to Include Prison Imagery
Reddit
Images have surfaced of what Kendrick Lamar's performance at the 2016 Grammys will look like tonight, and it seems to include some mixture of prison imagery, references to Africa, and tribal paint. You can see more pictures below.
Images on Twitter and Reddit popped up last night (Feb. 14) showing Kendrick performing in front of the outline of Africa with "Compton" written in it. A few black men are also shown installed within prison cages, while others stand chained together at the wrist.
Anyone who's seen Kendrick Lamar perform live on television in the past year and change knows to expect something completely unconventional. Last year when he performed on The Colbert Report before releasing To Pimp A Butterfly, he debuted an untitled song that he'd written right before the show. The song didn't make the cut for the album, and an official studio version of the track has never been released.
Then, in January of this year, Kendrick visited The Tonight Show with Jimmy Fallon to perform a second untitled song, this one even more stirring than the first. It also has yet to see a CDQ release.
Cross your fingers for new material from Kendrick tonight, but know that even if he doesn't give us any exclusives, his performance is sure to be one of the most talked about in recent Grammy history. He's nominated for 11 Grammy awards tonight (second behind Michael Jackson's 12 nominations in 1984) including Album of the Year and Record of the Year. He's got our vote.
See 40 Hip-Hop Albums Turning 20 in 2016