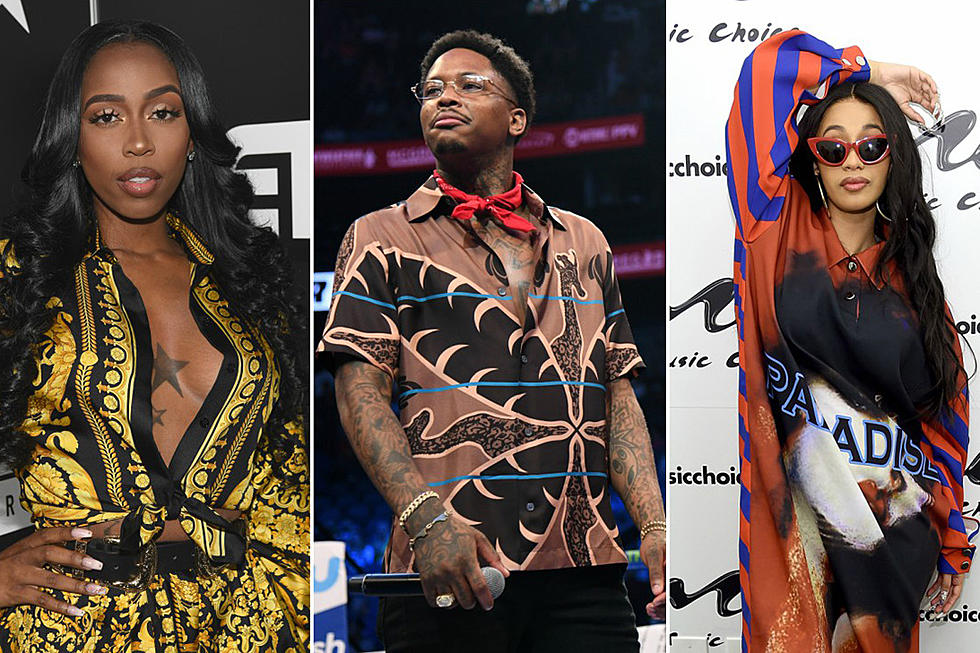 Kash Doll Shares Her Version of "She Bad" After YG Gave the Song to Cardi B
Marcus Ingram / Ethan Miller / Jamie McCarthy, Getty Images (3)
During an Instagram Live session on Wednesday (May 2), Kash Doll claims YG gave "She Bad" to Cardi and it was the "Bodak Yellow" rapper's record label, Atlantic, which took her off the song. Kash Doll went on to share her version of the song, which features her rapping, "My pussy is fat/My ass it match/My bank account is bigger than that/And of course but of course, thoroughbred that's a horse."
Along with Kash Doll, Dreezy also claimed to be featured on the original song, tweeting, "Damn, he had all us on that song." The rapper had previously posted a photo of herself with YG in the studio in December, writing, "While y'all was sleep we was working & the shit hard Dreez x @yg otw."
As for Cardi B, the "Be Careful" artist spoke about the drama surrounding the song, replying to a person on Instagram and saying the song was originally presented to her with just YG on it. "I asked him if i can have the song for my album and he said Yes," she wrote. "Anything that he did with the song before me it's none of my business or my problem!"
While it's uncertain if the Kash Doll and Dreezy version of "She Bad" will ever see the light of day, Dreezy is still open to collaborating with Kash Doll. "Me & yu still gotta kill sumn @kashdool wassupp," she tweeted.
Check out Kash Doll discussing the song and her version of "She Bad" below, as well as Dreezy's posts.
See 46 Hip-Hop Artists Who've Gone Gold in 2018