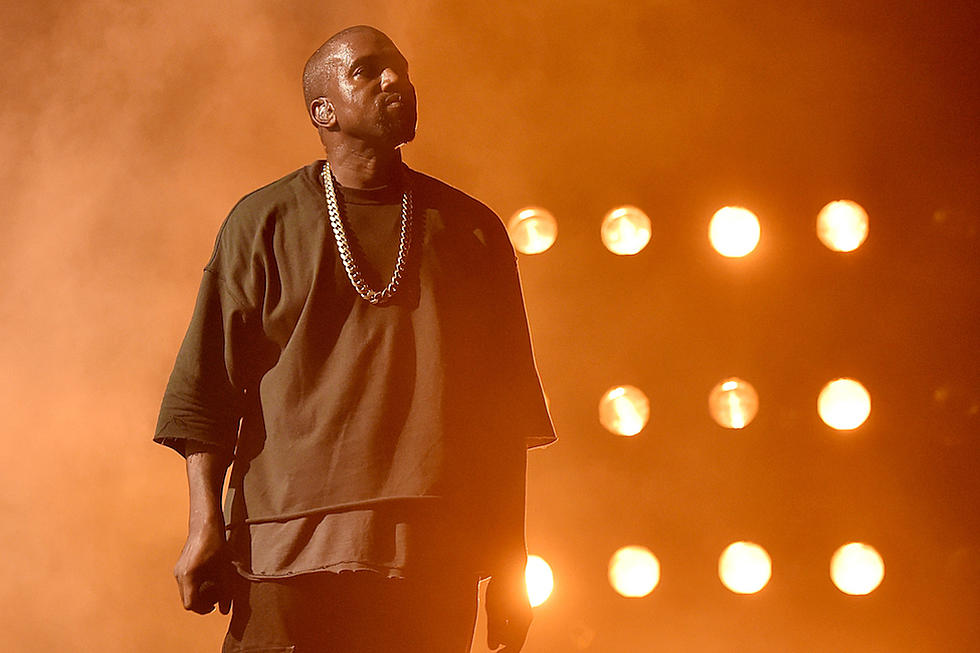 #KanyeAnalPlaylist Starts Trending on Twitter After Rapper Addresses Amber Rose's Booty Comments
Kevin Winter, Getty Images
While Kanye and Wiz went at it, Kanye repeatedly referenced Wiz's ex-wife and mother of his son, Amber Rose, whom Kanye himself had dated as well. "You let a stripper trap you" Kanye wrote, among other things. Never one to not face her critics, Amber Rose jumped into the scrum with a single tweet reading  "Awww @kanyewest are u mad I'm not around to play in ur asshole anymore? #FingersInTheBootyAssBitch."
While Kanye has since responded to Amber's accusations, saying, "Exes can be mad but just know I never let them play my ass... I don't do that... I stay away from that area all together," that hasn't stopped Twitter from creating the hashtag #KanyeAnalPlaylist and proceeding to mock the rapper for his supposed proclivity.
Some of the songs curated for the fictional playlist include "Please Excuse My Hands" by Plies, Jamie Foxx and The-Dream, "Hurts So Good" by John Cougar Mellencamp and "I'm Goin In" by Lil Wayne and Drake.
Check the gallery above for the best #KanyeAnalPlaylist selections, and stay tuned as this beef, like all rapper beefs, is sure to keep on chugging, regardless of denials, apologies or backtracks.