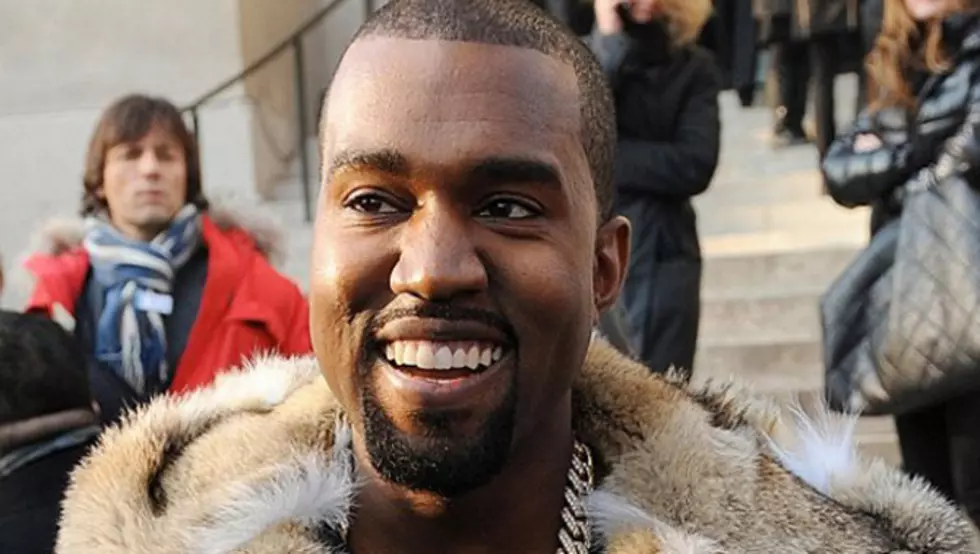 Kanye West's 'Yeezus' Hits Gold
Kanye West is widely recognized for his music and fashion sense. The G.O.O.D. Music rapper has been credited for starting several trends when it comes to fashion. Ye began his career rocking nothing but Polo, but as his money got longer the rapper began to wear expensive threads and took his style to another level. As his popularity grew in the hip hop game, clothing brands and footwear companies noticed, and began to pitch Ye ideas of possible collabs. Kanye is known to partner up with only the best and most appealing brands in the industry that is why Ye just doesn't collab with just anyone, but when he does the whole world stops and awaits the release of whatever product Kanye is involved with. With that being said, we take a look back at the best collabs Ye has been a part of in the apparel and footwear world.
At this point, Kanye West's mantle must be so overflowing with golden awards that he's going to have to start stashing them in his garage next to the Lamborghini Murciélago.
This week, Kanye's sixth solo album, Yeezus, was certified Gold by the RIAA for shipping 500,000 units. While the album is still on the cusp of selling a half million copies - sitting at 497,00o copies as of press time - the album will almost assuredly hit that benchmark in the near future as it's been selling steadily since it's June release. Thus far, Yeezus is the seventh album to ship Gold or Platinum in 'Ye's illustrious career.
Kanye West's Yeezus is available now and can be found in retail stores and on iTunes here.