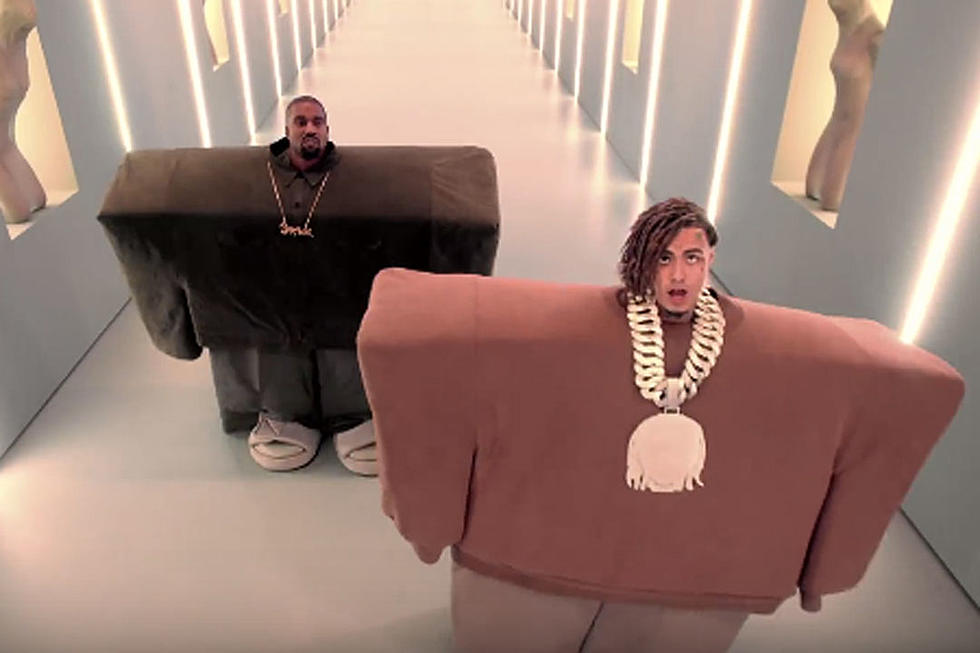 Kanye West's 'Ye' Album and "I Love It" With Lil Pump Go Gold
lilpump via YouTube
Kanye West has another one—or two, to be exact. Recently, the Recording Institution of America had given Kanye's 'Ye album a gold certification. In addition to that, his Lil Pump collaboration, "I Love It," has also gone gold.
Ye, a project which has thus far proven to be one of Kanye's more polarizing efforts, earned its gold certification on Sept. 21. Released in June, the svelte, seven-track project included features from 070 Shake, PartyNextDoor, Valee and more. Although it was met with mixed critical reviews, it's still a Kanye album, so, its gold certification isn't surprising.
"I Love It," a track which Yeezy premiered at the 2018 PornHub Awards last month, was certified gold a couple weeks later on Oct. 4. With its Roblox-inspired visuals and a catchy hook from Pump, "I Love It" was always bound to be a success. The visual for the track has already been viewed over 244 million times, so we wouldn't be surprised to see the song get another plaque in the very near future.
See screenshots of the Kanye's new RIAA certifications below.
See Photos of Lil Pump Behind the Scenes at the 2018 XXL Freshman Class Cover Shoot