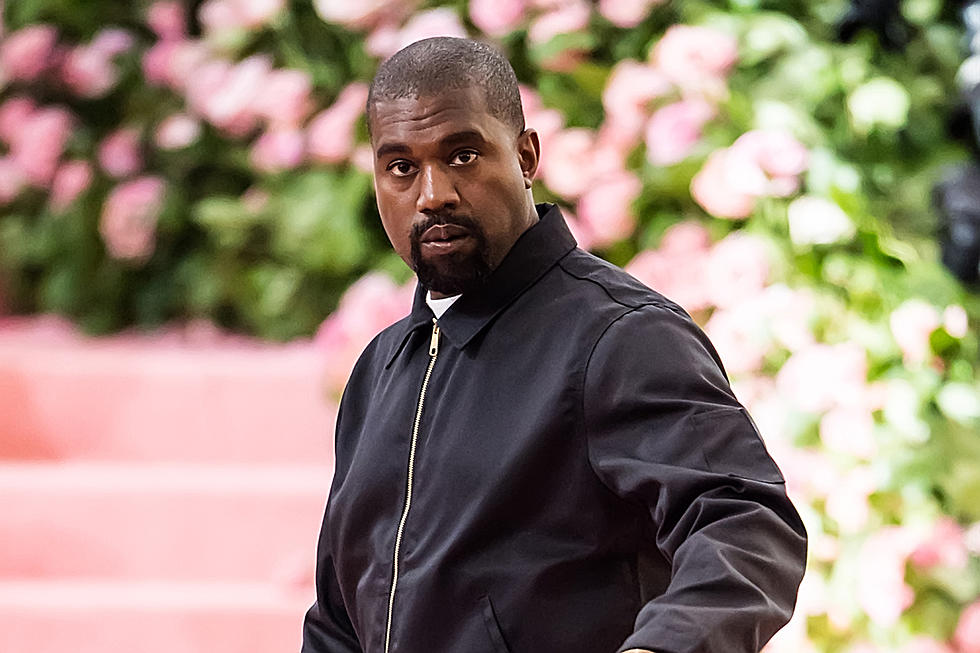 Kanye West's Songs From Yandhi Album Are on iTunes as Ringtones Right Now
Gilbert Carrasquillo, Getty Images
The songs from Kanye West's Yandhi album that were uploaded as ringtones in the iTunes store have been removed. According to a report The Verge published on Tuesday (Oct. 1), the 26-second clips of nine tracks off the long-lost album have been scrubbed from the Internet. Although the clips listed Kanye West as the artist, evidence suggests that the song snippets were uploaded by a seemingly fraudulent imprint, ENZO Label.
Kanye West's Yandhi album hasn't been formally released, but songs from the album have leaked over the past year since he announced its arrival. Now that he's focused on dropping his new LP Jesus Is King, it doesn't seem like fans will get to hear the full version of Yandhi any time soon.
On Tuesday (Oct. 1), Twitter users everywhere began to notice that songs from Kanye West's long-awaited Yandhi album appear to be available exclusively in the iTunes Store as ringtones. The collection of ringtones, which have apparently been available since Sept. 6, comes complete with songs like "Alien," "New Body" and "The Storm." Naturally, Twitter users were confused upon discovering some Yandhi tracks in the ringtone section of the iTunes store.
"Uhm @KimKardashian can we have an explanation? why did Kanye release Yandhi in ringtones 😭😭😭?" one Twitter user asked.
Kanye West announced the coming of his Yandhi album last year. The album was originally scheduled to drop on Sept. 29, 2018, which is the same night he performed three songs from the album at the 44th season premiere of Saturday Night Live. After the performance, fans expected him to deliver the album. But alas Yandhi never hit stores or streaming services.
"It felt so good being on the stage last night with my brother Cudi," Ye tweeted. "After performing again, I realize the new album I've been working on isn't ready yet. I'll announce the release date once it's done. Thank you for understanding."
XXL has reached out to Kanye West's camp for comment on the ringtone releases.
Check out fan reactions to the album's ringtone release below.
Read 10 Wild Stories That Took Place During Hip-Hop Tours