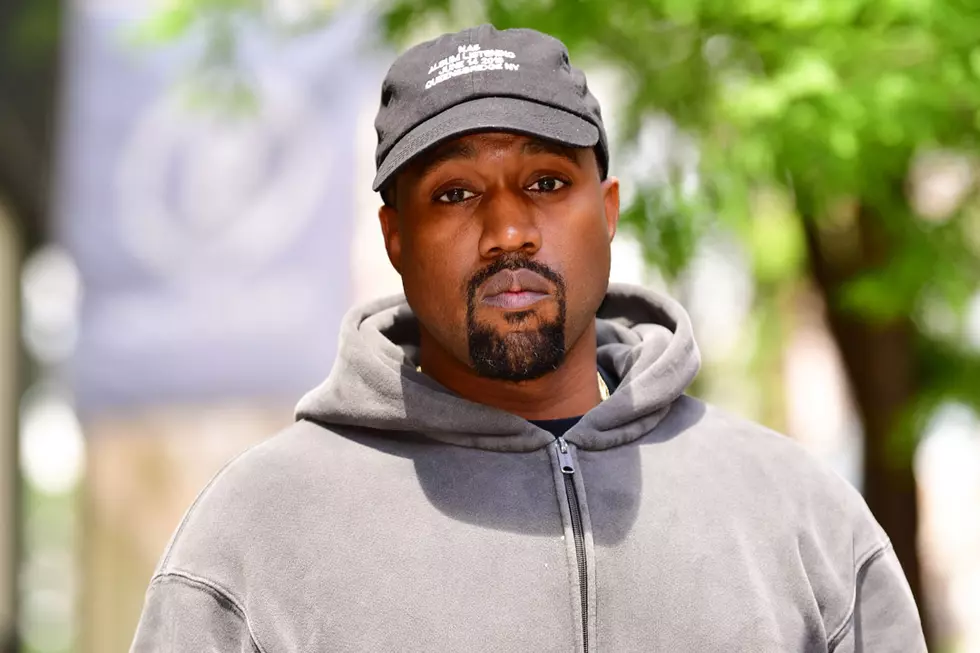 Kanye West and Designer Willo Perron Serve as Creative Directors for 2018 Pornhub Awards
James Devaney, GC Images
Kanye West's long list of achievements now includes creative director of an awards show. On Thursday night (Sept. 6), Yeezy and designer Willo Perron served as the creative director for the inaugural 2018 Pornhub Awards.
The event, which took place in Los Angeles, received 'Ye's personal creative stamp as he mixed the future with fantasy for a show that was set in the year 6918. Perron assisted Kanye with the show's production and lighting design, while director Spike Jonze is the man behind Yeezy's new video for "I Love It" featuring Lil Pump.
The "All Mine" rapper also enlisted the help of filmmaker, photographer and artist Richard Kern for interstitial screen content and show photography, and even tapped Teyana Taylor to perform a song from her latest album, K.T.S.E. Other performers during the night included Young M.A, Blackbear and Dana Dentata.
Kanye's touch wasn't only felt behind the scenes. The Chicago rhymer's Yeezy brand provided the wardrobe and styling for the night's presenters, while the Donda team created Yeezy merch featuring some of the night's winners that is now available.
The rapper also had a hand in designing the night's awards, which represent Kanye's image of alien sex toys. Each of the categories at the 2018 Pornhub Awards received its own specially designed award.
According to a tweet from 'Ye, he drew some of his inspiration from Japan. "When you're creating the convenience of the future and you send the team to Japan for research," he tweeted on Thursday.
Check Kanye's tweet, as well as the awards and merch below.
See Photos of Kanye West's Different Looks Over the Years