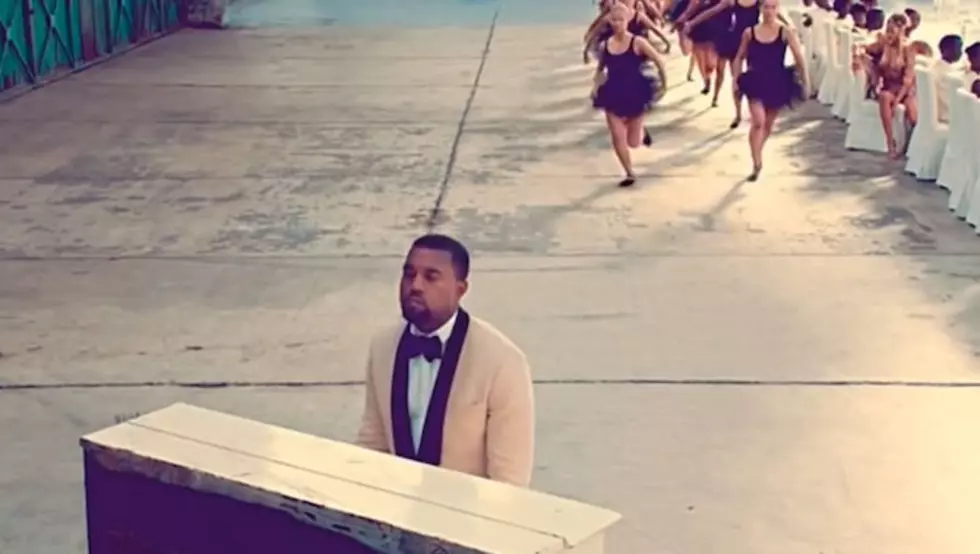 Kanye West Says Jay Z's Samsung Deal Made Dr. Dre's Apple Deal Possible
"Runaway"
Kanye West featuring Pusha T
Year: 2010
Why It's Dope: Similar to many of the tracks on his previous album 808s & Heartbreak, Kanye's heartfelt "toast to the douchebags" depicted a more emotional side of him. Instead of using auto-tune throughout the entire song, West reserves the effect for the closing four minutes, distorting his voice so much that the lyrics become indecipherable. While the track received rave reviews and landed atop many publications' year-end lists, it was not awarded.


Earlier this week, Kanye West participated in a panel discussion with Steve Stoute and Ben Horowitz. During their lively discussion, a myriad of topics came into play, including Kanye's desire to redesign Instagram, shooting his wedding photos, and also his thoughts on Dr. Dre's Apple deal. Kanye applauded Dr. Dre for his lucrative deal, but also, credited Jay Z for being the spark-plug behind the deal, because of his original deal with Samsung.
"There would have been no Beats deal without the Samsung deal. It showed the No. 1 company the importance of connecting with culture. The reason I said I didn't like Samsung particularly is because throughout my entire life, because of how my parents raised me, I have to work with the No. 1. I can't work with anyone but Jay Z, because he's No. 1. I can't be with any girl but Kim, because that's the girl whose pictures I look at the most and get turned on by. I'm not going to represent any company but Louis Vuitton, because that's No. 1... Samsung is not quite Apple, but it showed that Jimmy [Iovine] and Dre would be able to connect with the No. 1 influencers."